Mill Creek Lake, Clark County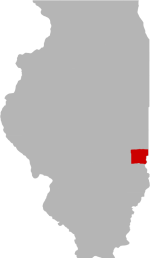 SHARE THIS PAGE
DISPLAYING 1 TO 10 OF 34 POSTS
FILTER OPTIONS
FISHING REPORT
Water temps 57 degrees at its highest. Fish are shallow shallow that's for sure. We had a small club tournament and the consensus was most fish caught on moving baits. Squarebill crankbaits, swimjigs, chatterbaits, stuff like that. Clearest water at the south end.
The Park is now charging a very steep $30 (yep, THIRTY DOLLARS) to launch your boat
TH Musky, I have fished this lake a handful of times targeting bass and crappie but have run into a few of these toothy critters you are asking about but never targeted them. We have boated a couple up to the mid 30inch range and lost one in the 46-48" range at the boat mostly on bass spinnerbaits in a white pattern. Another musky guy I know loves this lake and says any color will work for them out there as longs as its white and he does very well. No consistency to where I have run into them sorry and I have only fished in April, May and early June out there.
FISHING REPORT
Fished Friday 4/13 wind 15-20 NE , water 47-54 with 1-2'visability worked for LMB with my father and son ended with 5 lmb 13-18" grn pmkn jig , and wht/chrt chatter bait slow . Saturday was 33-37 deg winds 15-25 NE steady rain/sleet/snow mix all day , ended with 4 lmb 12 1/2 to 18" on plastic worms. Spent more time in the cabin with my 10 yr old but he was a trooper in the boat waiting for grampa nad daddy to hook'em for him to bring in .Did not fish Sunday came home instead a bit early.
DISPLAYING 1 TO 10 OF 34 POSTS