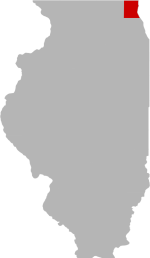 SHARE THIS PAGE
DISPLAYING 1 TO 10 OF 17 POSTS
FILTER OPTIONS
1/25/17 @ 8:58 PM
FISHING REPORT
MOON PHASE (5%)
Waning Crescent
Fished the same spot as yesterday, same results few gils and perch. Huge marks on the sonar following my rattle wouldnt hit. Still easy 6 inches of ice.
1/24/17 @ 11:51 PM
FISHING REPORT
MOON PHASE (10%)
Waning Crescent
8 hand sized gils, 13 fow, 6-7 inches of ice, trick is find a spot to get on the water. Shore line is very sketchy. Drilled about 15 holes consistent ice depth. Didnt keep any fish today.
7/17/16 @ 7:56 PM
FISHING REPORT
MOON PHASE (94%)
Waxing Gibbous
Fished Long yesterday for about two hours in the afternoon. Was completely skunked. Not a single fish in the boat. All of the pleasure boaters were making me want to pull my freaking hair out. Not sure if my locator was working correctly, but it was telling me that the water was 83 degrees. I'm thinking it's off more than a little bit!

6/22/16 @ 8:08 AM
FISHING REPORT
MOON PHASE (95%)
Waning Gibbous
The Northwood tried some luck on Long yesterday afternoon for a couple hours. Wind was rough, but the bluegill bite was pretty good. All of the fish caught were large with bright orange bellies. All CPR'd to swim again. Used waxies with a small jig or a plain gold hook. Either way was good. Fished in 9-11 fow. Tight lines ! IC

6/4/16 @ 10:57 AM
FISHING REPORT
Went out on Thursday afternoon. Bite was much better ,caught several nice bass. Plastics and swim jigs worked well. Weeds are up and the water clarity is going away. Unfortunately the ski boats are starting to make there apperance.
DISPLAYING 1 TO 10 OF 17 POSTS