Lake Shelbyville, Shelby County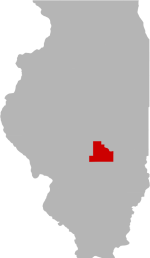 SHARE THIS PAGE
DISPLAYING 1 TO 10 OF 615 POSTS
FILTER OPTIONS
FISHING REPORT
MOON PHASE (83%)
Waning Gibbous
Here June 8 week. After two days very little action at lower end of lake.
Some fish seen at near sunset.
The water is very high, temp 78.
I do not recommend this lake for fishing. If it is stocked, IL is not doing enough, because it is continually over fished.
Your better off to just go for a boat ride. It's good for that.
FISHING REPORT
MOON PHASE (90%)
Waning Gibbous
Went fishing here over the weekend. The crappie were slow but white Bass were on fire. The Lake was 13 feet higher than when I was here in April. I've never seen it this higher. Water temps were from 77-83 at the surface. It dropped about 5 degrees on my trolling motor transducer.
FISHING REPORT
MOON PHASE (70%)
Waxing Gibbous
Put in at Bo Woods. Water was very dirty. Went south and fished around Eagle. We cleaned 20 crappie over 10". Fished 6 hours. Caught 40 to get the 20. Females are suspended in deeper water. 15' to 28'.
DISPLAYING 1 TO 10 OF 615 POSTS