Lake Michigan - Waukegan Harbor, Lake County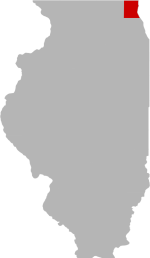 SHARE THIS PAGE
DISPLAYING 1 TO 10 OF 1,380 POSTS
FILTER OPTIONS
9/14/17 @ 9:05 AM
FISHING REPORT
MOON PHASE (34%)
Waning Crescent
Went out off naval Base this morning. Was like glass out there. Started at about 545 am and trolled til 8 am. 0 bites. Was pulling a dipsy with white flasher and green fly, agent orange glow spoon on a dipsy, and a long line with 2oz weight and glow wonder bread spoon.
Started in 20ft and headed out, I marked some around 30ft but no luck. Went out to 40ft then back into the harbor around 16ft and marked crap ton but nothing would even bite. Made about 3 passes in and out. I don't know if it's no sun or wrong colors but I gave er a whirl.
Still was a beautiful morning to be out and perfect jeans and sweatshirt type weather. Someone may have luck chucking spoons in the inner harbor cuz I marked a ton.
Good luck tight lines
9/8/17 @ 9:43 AM
Here is the Kids Derby - Information!
Where: Waukegan Harbor located at the Waukegan Port District Main Building
When: September 9, 2017 from 7am to 12pm
Registration/check-in: At the Harbor Office Patio
FREE to all kids, 18 and under. Ages 13 and under must have an adult guardian.
Divisions:
Kids 13 and under
Young Adults (Ages 14-18)
Follow the link below to print rules, map, and mail in registration document. Online registration form can also be found at the link below.
http://www.salmonunlimitedinc.com/kids

9/5/17 @ 8:09 PM
I will be there, this Saturday is the salmon fishing derby.
I went last week and saw a guy catch a 22lb king and on Sat two other guys caught a king each and some other guy showed me a pic of a Steelhead he caught on sunday.
The kings were caught using chrome/blue clio and chrome/blue kastmaster. The Steelhead was caught on a Rappala Crankbait.

Can't wait to catch mine lol.
Good luck all.

8/5/17 @ 8:44 AM
If any one is going tomorrow or during the week and has space let me know if you'd have room for someone willing to chip in for gas and experience with most everything for salmon fishing.
love getting out as much as I can, which is hard when you are still waiting to buy a boat.
Thanks!
7/19/17 @ 3:44 PM
"Snagging for chinook and coho salmon only is permitted from the
following Lake Michigan shoreline areas from October 1 through
December 31; however, no snagging is allowed at any time within
200 feet of a moored watercraft or as posted:
A) Lincoln Park Lagoon from the Fullerton Avenue Bridge to the
southern end of the Lagoon.
B) Waukegan Harbor (in North Harbor basin only).
C) Winnetka Power Plant discharge area.
D) Jackson Harbor (Inner and Outer Harbors)"
DISPLAYING 1 TO 10 OF 1,380 POSTS