Lake Killarney , McHenry County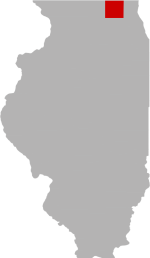 SHARE THIS PAGE
DISPLAYING 1 TO 10 OF 71 POSTS
FILTER OPTIONS
7/15/20 @ 8:17 PM
FISHING REPORT
MOON PHASE (25%)
Waning Crescent
Fished with Kevin this afternoon, used plastics, boated 18 bass including this 5.6lb toadie. Good luck, good fishing, Woody
8/5/18 @ 4:29 PM
FISHING REPORT
MOON PHASE (40%)
Waning Crescent
Fished with Kevin today, we boated 21 bass, mostly on swimbaits, but some on plastic worms. Best one was this toad, no scale, guessing 5-6lbs.
3/30/18 @ 11:18 PM
FISHING REPORT
MOON PHASE (99%)
Waxing Gibbous
Kevin and I were out monday, 8 bass, 1 small pike. Out today, Kevin boated a small ski, bout 5 lbs. 1 bass, and 1 bass for me. Jigs, and jerkbaits.
6/6/15 @ 1:30 AM
FISHING REPORT
MOON PHASE (81%)
Waning Gibbous
Just goes to show ya, sometimes ya can't fish too shallow, here's one Kevin boated on plastics caught in the shallow pads, a nice pre-spawner between 4.5-5lbs. CPR ed!
8/29/14 @ 9:08 PM
FISHING REPORT
Fished with Kevin this evening, it was a little slower tonight, but not bad kevin boated 7 bass and a seed, i boated 6 bass. all on plastics, and 2 on swimbaits. fish spread out here and there. good luck, good fishing, Woody!
8/27/14 @ 9:57 PM
FISHING REPORT
Fished with Kevin this evening,got out around 4:15, throwing plastics, and crankbaits, plastics did best, lost count of the bass we caught, biggest around 2.8lbs, found pockets of fish, tough to really pattern, but had a great time on the water, got a good case of bass thumb, lol! good luck, good fishing, Woody!!
8/20/14 @ 10:39 PM
FISHING REPORT
been fishing the last few evenings, 2 bass monday then a bite off, only worm rig i had with me, so caught the bass on spinnerbait, and dropshot. today used the worm rig again, 5 bass. fishings been pretty slow, will try again soon. good luck, good fishing, Woody!
6/8/14 @ 1:07 AM
FISHING REPORT
I have been out three times this week. Once in the evening and the other two times from 1p-3p. In each two hour trip I have caught over 10 bass. 90 %large mouth. The rest smallies. Have not seen anything other predators. Fishing mainly near crystal lake ave and the north east corner and south west corner of lake. Tried going deep and was shut out. Most fish caught in 6' or less with a perch pattern rapala. Caught the biggest bluegill of my life. Mouth was the size of the inner ring on the bottom of a coke Can! And a crappie the size of my hand. Saw a small perch but missed any of it's older siblings. Saw many carp. Monster sized. Caught a few large pumpkin seeds on my magic lure.
8/8/13 @ 4:18 PM
FISHING REPORT
><> Hello Lake-Link Anglers!!! Spent the day fishing with my kids at Lake Killarney in Cary from 10am to 2pm. A special thanks goes out to my co-worker Bill who lives on the water and invited us. Spent most of the afternoon baiting hooks and watching my kids catch a ton of bluegills. My boy caught the only LMB among my kids. It almost broke his pole too!!! When the kids finally got bored around 1:15, it gave me a chance to cast out one line for Catfish and another line for topwater action. My third cast with a frog gets hammered by a LMB. Not 5 mins after releasing it, my 2nd pole set out for Catfish suddenly starts peeling out line. I set the hook and moments later, I land my FIRST EVER Walleye. OH SNAP!!! Even my buddy Bill never caught a Walleye that big out of Killarney. LOL Anyhow, I took several pics and released him back for someone else to catch. I reset my pole and 15 mins later, I caught a nice sized Catfish. This sucker fought like mad. All in all, 50-60 bluegills, 1 baby LMB, 1 nice LMB, 1 nice Eye, and 1 great Catfish. Not bad for a last minute outing with the kids. Maybe next time I'll leave the kids at home and yak fish it with my buddy Bill. God bless and good fishing!!! <><
7/21/13 @ 9:07 AM
FISHING REPORT
fished with Bryan last nite, just before the storm---that was`nt suppose to happen...we both caught 1 bass before having to beach the boat, still shore fished from the W. beach, and we caught 4 more bass from the slop and pads. enjoyed the lightening, and a beautiful double rainbow!! good luck, good fishing, Woody!!!
PS... shore like to see someone else post here, and share yor stories, and i`more than happy to share info!!!
DISPLAYING 1 TO 10 OF 71 POSTS