Lake Carroll, Carroll County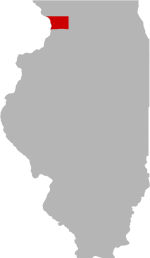 SHARE THIS PAGE
DISPLAYING 1 TO 10 OF 1,710 POSTS
FILTER OPTIONS
FISHING REPORT
Bluegills were biting at the East Marina this weekend. My daughters and I had a blast. Nothing big but pretty steady action. The best part was watching the family next to us and their 3 year old girl reel in her first fish ever! That's the kind of thing that puts a smile on everyone's face.
FISHING REPORT
Fished on Sunday. Ice is 6 inches in the middle of large bays. In the back of the east marina bay it is 7-8 inches. Fished the outside portion of east marina bay and its completely a dead zone compared to normal fishing in that area.
It was a relatively slow day of fishing yesterday. Was still able to catch several small perch, bluegill, and crappie in the back of a bay. They switched on from 3 to 4pm. Was able to catch a nice LM bass 17in and a three large bluegills. Saw a massive Tiger muskie on the camera twice and had him bump my lure three times without him taking a bite of the lure.
People were doing good with shiners on tip ups for 3lb and bigger LM bass.
FISHING REPORT
My 9 year old boy wanted to try to catch a walleye. I thought after some searching I could get him one. We normally fish panfish for action so this was a change. Second spot we tried we ended up catching 19 walleye!! We lost around 10 that we had on and missed several bites. Slip bobbers and a leech around 10 fow along a rocky shorline. Most 13 to 14 inches but we caught a 16,17,18 and a 20. He caught the 2 biggest. The day couldn't of went better!! All released to catch another day.
DISPLAYING 1 TO 10 OF 1,710 POSTS