Kishwaukee River, Boone County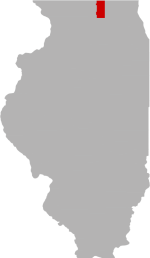 SHARE THIS PAGE
DISPLAYING 1 TO 10 OF 273 POSTS
FILTER OPTIONS
7/7/18 @ 4:29 PM
FISHING REPORT
MOON PHASE (36%)
Waning Crescent
5/4/15 @ 12:11 PM
FISHING REPORT
MOON PHASE (100%)
Waning Gibbous
went today from 10:30 - 11:45am, at the spot off lawrenceville rd. got skunked. Not even a bite. we were using nightcrawlers on slip bobbers, and i threw some light lures, bettle spins, mister twisters, etc.
Maybe its too early in the season or i'm using the wrong bait.
8/24/14 @ 12:21 PM
I could not access your you tube channel. But that is a nice little musky for the kish. I started fishing the kish 25+ years ago. When I first starting fishing I would catch smallies, LGM Bass,suckers, Northerns, and the usual gills and catfish. Over the years I now catch white bass, crappie, walleyes, and now I guess musky. I have even had a few guys from Kirkland tell me they have caught flat heads. Very cool to see the diversity of the river change.
DISPLAYING 1 TO 10 OF 273 POSTS