Inland Spring Trout Stocking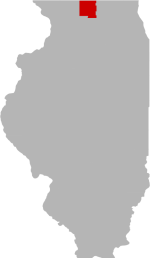 SHARE THIS PAGE
DISPLAYING 1 TO 10 OF 17 POSTS
FILTER OPTIONS
WolfRiverFan,
You can probably forget any kind of refund ! i would like to know who ,what & where all these non stocked trout are going ? Will the extra trout be put into lakes that are open this fall ? Will the trout be held over to next spring , and pass the savings onto the cost of next years trout stamp ? Will the extra trout be given to food pantries ? Like you say WolfRiverFan, MR. DNR WHAT GIVES ?
Why are some lakes open and others closed in Northern Illinois fall trout season 2020? Are we going to get a credit back on our Inland Trout Stamp for the year 2021 as these fish have been paid for in 2020? Fishermen always prefer to maintain a comfortable distance from each other for obvious reasons and now because of the pandemic. IL DNR, please reply, many people are awaiting your response till October 17 opening day.
http://www.cherryvalley.org/index.php/9-news/205-baumann-lake-fishing-closed
BAUMANN LAKE IS CLOSED FOR FISHING UNTIL FURTHER NOTICE.
Due to COVID-19, Baumann Lake is Closed to Fishing Until Further Notice.
We understand that Trout Fishing is supposed to begin on Saturday, April 4, 2020, but unfortunately this will have to wait until further notice.
We apologize for any inconvenience this may cause. Thank you for your patience and understanding as we all get through this unprecedented time together.
Shanatized walleye, is there any way to confirm that? 2 fish limit isnt very exciting but would love to take my daughter this year, would be her first year going for the trout opener 4 would be enough for us. I thought they were just going to cancel it altogether but if they open it April 6th I will still be there, even for 2 each...
Thanks
DISPLAYING 1 TO 10 OF 17 POSTS