Independence Grove Lake, Lake County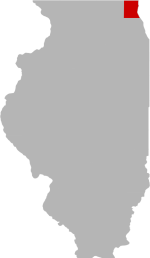 SHARE THIS PAGE
DISPLAYING 1 TO 10 OF 242 POSTS
FILTER OPTIONS
6/20/17 @ 2:32 PM
FISHING REPORT
MOON PHASE (17%)
Waning Crescent
Took the kids. Nightcrawlers. Slayed Bluegill.
This is the place for kids. Everyone catches (and releases). Picturesque, quiet. Took 7 kids, all went home with memories. Most were 1st timers. Life was good on that Father's Day.
1/15/17 @ 12:14 PM
Had the same thing happen to me on Lake Zurich last year. 200 acres of ice between the two of us and he set up right next to me. You're not alone, it is infuriating. Unfortunately there's not much you can do without the intruder thinking that you're the one being rude.
1/15/17 @ 11:58 AM
Fished IG today did ok but felt the need to post on this thread for a different reason. I was the first one on the ice today on a pretty busy morning. Couple hours in and some guy with a green ion auger sets up five feet from my two tips and about fifteen feet from my shack! Drills five holes and sets up shop! Does this bother anyone else or am I crazy?
1/13/17 @ 2:25 PM
I have also confirmed with my neighbor, who is a Lake County Forest Preserve Officer. He advised that the South Bay is the only place that ice fishing is permitted at Independence Grove. When the ice melts, the South Bay is then closed to fishing due to paddle boats and swimming.
For others considering giving Independence Grove a try for the first time, be advised that this is a catch and release lake only. I have been stopped many times by Lake County Forest Preserve Officers and by IL Conservation Officers who checked to see if anyone was keeping fish, using too many lines, fishing without a license. I've even seen them using binoculars from the tree line watching fishermen.
The South Bay is decent for ice fishing. I've caught some decent sized catfish and seen others catch some decent pike and bass. Most people respect the catch and release policy, but unfortunately I have seen people keep crappie and catfish before.
1/13/17 @ 8:13 AM
Joey
In general you are allowed three lines for ice fishing. However you need to check site-specific regulations as certain sites have the authority to enforce tighter restrictions. IF as well as all Lake and Cook Co forest preserve lakes are two line limits
Also, has anyone read the code of conduct recently???
DISPLAYING 1 TO 10 OF 242 POSTS