Illinois River @ Ottawa, La Salle County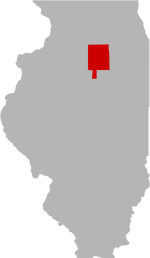 SHARE THIS PAGE
DISPLAYING 1 TO 10 OF 50 POSTS
FILTER OPTIONS
Apb97,
Don't think I was refering to tourny guys owning the river. You are asking for some info and I gave a lot and thought I was being kind by saying to watch where the tourny guys are fishing but give them some distance...they've put the time in and your asking for information from a chair. This is a good example why people are reluctant to say anything on-line any longer
I live in Hennepin but don't get home from work til after dark, so it's hard to judge clarity. I forgot about the corps flow charts, I used to look at those all the time. And yes Spring Valley is closed, SVWC is putting a type of riprap wing dam around the lagoon to control silt. As for the tourney guys they don't own the river. Never had a problem with any of them, I don't like guys getting right on top of me so I give respect to everyone out there and expect the same in return.
Wound up going out to some old gavel pits Sun instead. Did quite well on crappies and gils
I haven't been down for a few weeks but water temps likely mid 40's or just below. If you don't get immediate response for clarity from someone actually being on water over past few days, google up Illinois River Gauges for Ottawa, Starved Rock, Henry or whatever area you are interested in. Look at river flow and the history, you can get a sense for clarity just based on that info. I don't fish Ottawa much but for Starved Rock and below for instance, normal flow is 443-444, flood is 450. I've seen it fairly clear around flood stage in spring when the flow is high but "steady" for a week or so. I say this because just because it's close to flood doesn't mean it's dirty all the time, different times of the year may dictate a certain flow rate. For a benchmark Starved Rock to Henry, use 443/444 +/- few feet over 5-6 days and you know it's likely clear. Ottawa may be a bit different due to Fox River entering at that point, just look at the data and you should be able to see what I'm saying and apply for Ottawa area. Hope this helps.
Also, I think I read somewhere the docks are out at Spring Valley for some work, Hennepin launch likely will be closest to the fish(Hennepin area south to Henry) but I think there is a IWT tourny going on this weekend with Championship today. Watch where the guys are fishing, that likely will dictate where the fish are but stay clear of them as they have put a lot of time in to find fish.
DISPLAYING 1 TO 10 OF 50 POSTS