Heidecke Lake, Grundy County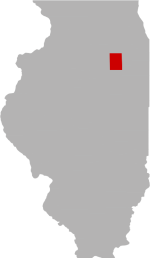 SHARE THIS PAGE
DISPLAYING 1 TO 10 OF 301 POSTS
FILTER OPTIONS
6/27/19 @ 12:02 PM
FISHING REPORT
MOON PHASE (28%)
Waning Crescent
It would make more sense in a lake that doesnt spawn well or at all. That you take small walleye out to eat And replace with small. Not take the trophy fish out. And replace with fingerlings. It takes 12 years to become a trophy fish. A eater takes a few years.
3/29/19 @ 1:20 PM
FISHING REPORT
MOON PHASE (28%)
Waning Crescent
I agree keep 16"-20" for eaters. Let bigger fish live so everyone has chance to catch trophy fish for years to come. Yes fishing has been great for years. But I do see a big difference right now with the class years being caught. I see a lot of small walleye under the 16" and I am seeing big fish. All the eater size walleye 16" 20" have been down and that is because people taking them out. If people take the big eyes out. That place will become the dead sea.also It is good to see people care enough that we are even having this discussion. "Keep heidecke great again". America!
6/27/19 @ 10:41 AM
Keep taking the big walleyes out of the lake see what happens. You can stock and stock and stock. Catching 10" walleyes is Not as sporty as 24"-28". You want to keep big fish that on you. Thats just a shame. I agree if fishermen keep taking over there limit it will be a Forest preserve lake in no time. And for the bucket heads can only hope that the DNR is checking them and holding them to there limits. Had a great day out on the lake again. A real nice and healthy 24" All fish released
6/25/19 @ 11:23 PM
Years ago early (90's) a DNR officer told me the state biologist believed there is very limited natural walleye spawning going on at Heidecke…in his words "it's the best we can hope for" should state stocking ever cease.
Yes, the DNR does a great job of stocking the lake with walleye and other species. However, 2 of the biggest factors of why the lake remains such a quality fishery to this day are, along with areas of limited access the lake is closed to fishing 6 months out of the year and once the shad hatch a lot of anglers have a hard time catching them or anything for that matter. So in reality there's really only about a 3 month window of serious harvest happening on this lake. Eliminate those two factors and you wind up with just another Cook county forest preserve lake overharvested by the bucket heads.
The lake is very fertile and has plenty of algae in the summer. Because the lake is so fertile is the reason why the stocking effort is such a big success.
DISPLAYING 1 TO 10 OF 301 POSTS