Heidecke Lake, Grundy County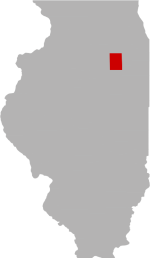 SHARE THIS PAGE
DISPLAYING 1 TO 10 OF 347 POSTS
FILTER OPTIONS
FISHING REPORT
Water temps are 68-70. Water clarity is clear and the shad hatch has not occurred yet. Smallmouth have been very good. During morning hours works sub-surface baits along the riprap. Best bait has been the x-rap. As the morning progresses, move out to the mud lines and mid-lake humps using a drop shot technique.
FISHING REPORT
If anybody is interested. Myself and Walleye_71 spent a few hours on Heidecke today.
We fished from 6:30am to 10:00am, then the wind blew us off the lake.
We caught zero fish and saw zero fish caught in the few other boats that were out. We mostly used a variety of live bait presentations, both shallow and deep.
Today was the first time I've been shut out on Heidecke in over 20 years...
Water temps were 50* to 53* everywhere.
Heidecke can be fickle. There is a narrow time frame for success. You need warmer water, but yet you have to get out before the shad start hatching.
.
DISPLAYING 1 TO 10 OF 347 POSTS