Griswold Lake, McHenry County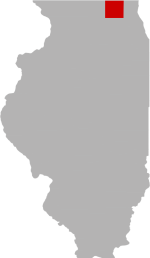 SHARE THIS PAGE
DISPLAYING 1 TO 10 OF 30 POSTS
FILTER OPTIONS
PERFECT EXAMPLE OF HOW BS GETS SPREAD ....LOL
GRISWOLD LAKE IS NOT PRIVATE THERE IS NO "PATROL" LOL JUST NORMAL DNR AND THEY JUST MAKE SURE YOU HAVE A LICENSE....LOL AS SOMEONE WHO HAS LIVED THERE I KNOW IT IS A "LOCALS" ONLY LAKE .....LOL ....THE DEAL IS THAT THERE IS NO PUBLIC ACCESS UNLESS YOU LIVE THERE OR PAY PARKING AT THE BAR WHICH EVER YOU CHOOSE ......MACKEYS HIDEOUT IS EASY AND HAS BEEN AN ACCESS POINT FOR YEARS....IM SURE THEY COULD USE THE EXTRA MONEY AT THIS TIME .......AS WELL AS THE OLD SENTIMENTAL JOURNEY NOW CALLED..... ALL INN .......
ICE CAN BE AN ISSUE ANY PLACE NOW SO FISH AT YOUR OWN RISK WHEREVER YOU CHOOSE.....
GRIZWOLD LAKE IS NOT PRIVATE ......IT IS NOT NOR WAS EVER OWNED BY R.I.M.A.S....
HOWEVER RIMAS DID OWN A LARGE PORTION OF "SHORELINE PROPERTY" ON THE SOUTH EAST END ...NOT THE LAKE ITSELF...LOL NOW DEFUNCT THE PROPERTY SIT EMPTY BUT AGAIN THIS HAS NO BEARING ON THE LAKE WHICH IS PUBLIC BUT HAS NO PUBLIC ACCESS .....OTHER THAN AS I SAID BEFORE.. HAVING RESIDENCE IN THE SURROUNDING "HOODS" OR A FRIEND WHO LIVES THERE OR PAY AT THE BAR ....THIS IS NO SECRET BEEN GOING ON FOR YEARS IN FACT THE BAR PUT ON A GREAT FISH TOURNEY FEW YEARS BACK I WAS THERE.
Having lived in McHenry now for almost 15 years, everyone I have asked or met has told me that Griswold IS a private lake - regardless of whether or not you can get 'access' to it from a channel or shoreline. If it's not private, then I find it odd that the IL DNR doesn't list it on most of their sites or publications....they list just about every other 'public' body of water that's bigger than a puddle.... I've also been told that the entire lake shore was once owned by R.I.M.A.S. (Russian Independent Mutual Aid Society), hence the now defunct 'Rimas Lodge' park, on the north side, as well as the 'Rimas Subdivision' of houses. Maybe everyone I've asked about Griswold has been blowing smoke up my....... just sayin'.......
i would suggest just walk in and see the HBIC at the bar ....lol
new owners i have not met them yet but normal protocol any bar in this area is to pay at the bar or pay the fee at the launch box some have envelopes to pay with tickets for parking etc....good luck watch the ice its sketchy all over ..
GRIZWOLD LAKE IS NOT PRIVATE YOU CAN ACCESS THIS LAKE FROM MACKEYS HIDEOUT BAR ON RIVER ROAD ..... OR FROM THE BAR ON SOUTH END OF LAKE CALLED ......ALL INN .....THE OLD SENTIMENTAL JOURNEY....IN RIVERDALE SUB OFF OF 176 NEAR THE BRIDGE. ICE WILL BE AT YOUR OWN RISK OF COURSE.
DISPLAYING 1 TO 10 OF 30 POSTS