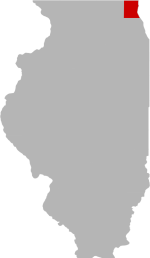 SHARE THIS PAGE
DISPLAYING 1 TO 10 OF 13 POSTS
FILTER OPTIONS
FISHING REPORT
Got out yesterday onto Gages.
Kids had fun. Ice was decent. An inch of crust over 5" of legit ice.
Caught plenty of gills around 14'.
One tip up of a small hammer handle pike at about 7'.
Was out for 5 hrs, 10:30-3:30...1 flag over a spread of, at one point w/all the kids, of 15 flags...so a bit disappointing. Didn't see anyone else with much better luck either.
Had some guys on some old 2 stroke 4x4s having fun ripping around in the afternoon. Got kind of close to some of the tip ups, and kids got nervous they would be "squished" when they got near at full throttle ...big reason we called it early before the dusk bite.
Better luck next time.
Good luck fellas!
DISPLAYING 1 TO 10 OF 13 POSTS