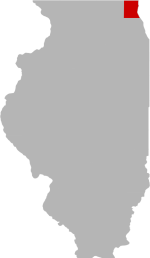 SHARE THIS PAGE
DISPLAYING 1 TO 8 OF 8 POSTS
FILTER OPTIONS
2/1/14 @ 8:23 AM
In response to Rcott, I've never fished this lake but if there are weeds, try to find a weedbed close to a decent drop and set your tipups about 10 feet away from the deep weed edge and set the bait between 1 and 2 feet off the bottom. This will work for pike and bass all day and towards dark might get a walleye or two. As for targeting walleye, i've had my best luck finding good sized flats and just drilling holes and jigging. Jigging Raps with a piece of minnow on the bottom hook are my best bet. Unless there is a good walleye population present, they can be hard to find.
http://health.lakecountyil.gov/Service%20Documents/GagesBathy2006pdf.pdf
Good recent map. Looks like alot of interesting spots.
DISPLAYING 1 TO 8 OF 8 POSTS