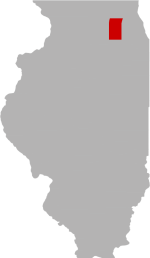 SHARE THIS PAGE
DISPLAYING 1 TO 10 OF 90 POSTS
FILTER OPTIONS
6/10/20 @ 5:41 PM
FISHING REPORT
MOON PHASE (74%)
Waning Gibbous
Caught one channel catfish in downtown Aurora between Gillerson's restaurant and the entrance to the casino. Measured 19". Caught him on chicken livers after about one hour of fishing. Did catch a smallmouth on a medium diving crankbait.
Spoke with another angler who mentioned he's recently caught several muskie around Kane County portions of the Fox.
6/7/20 @ 10:56 PM
FISHING REPORT
MOON PHASE (95%)
Waning Gibbous
Fished in Oswego on the Fox river today and caught two channel catfish. We didn't measure the first catfish, but the second one measured right at 21". I'd estimate he weighed approximately 3 lbs or so. The first catfish (pictured) may have been slightly smaller than the second but not by much if at all. I caught the first within 30 seconds of the first cast of the day (about 12:30 p.m.) in a little eddy as many fish are wont to do. I did catch a medium-sized drum/sheepshead on the second cast. Caught the second catfish at 7:30 p.m. Chicken livers was the bait of choice for the catfish. Caught the drum on a nightcrawler.
Friend caught several carp on corn kernels which is what he wanted to fish for I don't know why. Anyways, just thought I would mention that those were caught as well.
6/3/20 @ 11:48 PM
FISHING REPORT
MOON PHASE (94%)
Waxing Gibbous
1) Caught one channel catfish below the dam in downtown Aurora. 7:45 p.m. - 8:00 p.m. Chicken liver on a circle hook. Caught two small smallmouth a couple hours earlier.
2) Caught 7 or 8 smallmouth on Fri., 5/29 below the dam in Montgomery all in the same location. Approximately 2 or 3 o'clock in the afternoon. Texas rig with the plastic worm in the picture. Switched colors at one point to see if they'd still bite. They didn't so I switched back to the bait pictured and caught the last couple.
Sidenote: Stopped by North Aurora dam a couple times in the evenings the past week or so and have caught nothing. Haven't seen anybody else catch anything either.
5/30/20 @ 5:13 PM
FISHING REPORT
MOON PHASE (57%)
Waxing Gibbous
Looks like they lifted the closed river order yesterday.
https://www2.illinois.gov/dnr/closures/Documents/Fox%20River%20Chain%20Lake.pdf
I've been hitting the shore lines around south Elgin in search of the smallish I usually find in high water, but have had zero success. Not sure if it's the water or the amount of pressure they're receiving lately. Every time I drive by the river there are people sitting in the same spots with their bobber and worm or some sort of live bait rig. Anyone getting any smallies, I've thrown all my normal baits with nothing
5/18/20 @ 7:21 AM
FISHING REPORT
MOON PHASE (15%)
Waning Crescent
With the Fox river so high right now I've been working the former banks and shallower with jointed Rapalas and bobber/worm combo. Landed a nice snake pike ~20" during last flooding about two weeks ago on Rapala but nothing as of yet with this current deluge and subsequent flooding. I'm just south of the North Aurora dam and I've never seen the Fox this high
8/20/17 @ 12:19 PM
FISHING REPORT
MOON PHASE (2%)
Waning Crescent
DISPLAYING 1 TO 10 OF 90 POSTS