Fox River Area Above Algonuin Dam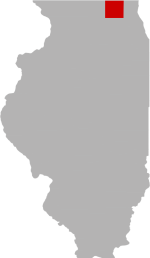 SHARE THIS PAGE
DISPLAYING 1 TO 10 OF 59 POSTS
FILTER OPTIONS
6/19/19 @ 11:20 AM
Muskyman, were you out there last night 6/18? I saw what looked like the description of your boat near the Fox River Grove bridge. Any luck?
I'm just starting this year living on the river, and am hoping to get onto some good fish. So far I've mostly explored, with no luck on spinners (black or chartreuse) for the 1hr or so I have tried near downed trees and weedy bays.
6/18/19 @ 11:10 AM
Anyone know any guides for this part of the river. I just moved in, and want to get onto fish other than Carp and Cats. I know there are Musky and good smallies
I have a small bass boat that can get into the shallows, but is also fast enough to head up to the lakes if needed.
Thanks.
9/14/18 @ 2:09 PM
FISHING REPORT
MOON PHASE (28%)
Waxing Crescent
Had a wonderful time the river is high.hook in to two nice cat both a both and a guy next to me was catching small sheephead off worms and the cat's was on cut up chicken
DISPLAYING 1 TO 10 OF 59 POSTS