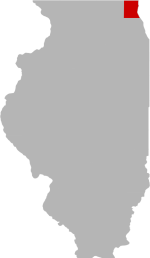 SHARE THIS PAGE
DISPLAYING 1 TO 10 OF 2,448 POSTS
FILTER OPTIONS
7/11/19 @ 9:08 AM
FISHING REPORT
MOON PHASE (74%)
Waxing Gibbous
Well that's it for me. Done muskie fishing for awhile. Water temps hit 80° early last week, even higher this week measured 80 to 83 on Lake Marie. Scientific evidence says that puts too much strain on muskies. Hoping for a cooling off spell otherwise it's a long wait till fall. If you continue to Muskie fish please be safe and smart with your releases these fish need a good amount of Dissolved Oxygen to survive. With this hot water there will be a lack of DO on the top layer of water and causes delayed mortality. I hate to see Muskies floating on the surface dead after all the hard work we've done to build the fishery to where it's at now thanks to Muskies Inc. and the Illinois DNR.
7/6/19 @ 4:55 PM
FISHING REPORT
MOON PHASE (20%)
Waxing Crescent
15 Largemouth in 7 hours between 2 guys. 4 were keepers and all bass were skinny. Soft plastics seemed to be the key today, although we did get a frog fish and a couple on swimjigs.
7/5/19 @ 7:59 PM
FISHING REPORT
MOON PHASE (12%)
Waxing Crescent
Where is everyone?
I got 4 LM Bass in the last 2 days. I know thats not a lot but I'm foregoing my jig & worm quest for walleye and looking for the lmb. These actually had some size. 13", 15", 17" & 18". Lost twice as many too. Funny thing is I'm getting them on worm and bobber more than anything else. And close to shore. 3-5' of water. Back to the basics. It's getting hot out there. Been dodging rain storms and holiday skiers/tubers. Got a few bluegill too. And these are literally blue. Nice color to them. And good size.
Anyone know how the Northern bite is lately?
DISPLAYING 1 TO 10 OF 2,448 POSTS