Fox Chain - Lake Marie, Lake County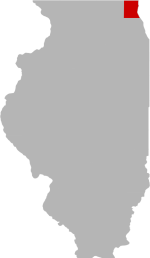 SHARE THIS PAGE
DISPLAYING 1 TO 10 OF 493 POSTS
FILTER OPTIONS
1/27/20 @ 1:59 PM
FISHING REPORT
MOON PHASE (8%)
Waxing Crescent
Fished Marie Friday through Sunday am, ice is holding away from current area but watch out about 200 yds off Bluff channel, soft spot where my buddy saw water coming up through drain holes in ice and still some open spots north of Sandbar. Eyes during low light then move out deeper for Cats, at one point 3 drops 3 cats. Caught this monster at 12pm. Lots of fun.
Be careful if you head out as no ice is safe.
1/23/20 @ 4:46 PM
FISHING REPORT
MOON PHASE (1%)
Waning Crescent
Parked at Pelican Bay($5/day) launch not solid, headed out via piers. Crack about 200 yds south from west shore to past point, 4 inches right up to crack but only 6' water. Headed to Sand Bar, walked out on 4", channel to Bluff open and several freshly frozen/open areas over deep areas to the east of where I fish. 4" in all my holes, fished 4:30 - 7pm, one eye up to hole and one 5lb cat. I would not recommend heading out to Marie with snow cover unless you are aware of areas mentioned above. Marie has current areas and with snow cover, cracks and thin ice areas this lake is not safe to venture on.
Brad
9/4/19 @ 7:19 PM
Hi, it's been almost 30 years since I've been on the chain. I spend whatever time I can get up on the Winnebago system, so I'm far from a beginner, but not a pro either. Just a very enthused part time fisherman. I'm trying to find anyone, that kind of knows the chain, #1 for company, because I try to go during the week, or off hours, when lakes are quiet, and #2 would like to learn a lake, near me, I could hit for a half day, or day. I have on older 18ft smokercraft, reliable, safe, cheap graph and trolling motor for now, with a 7.5 kicker, 65 Johnson. I'm self employed, and most of the time can meet anyone, anytime. I'd just like to learn some techniques, and spots, not only for me, but mostly, have somewhere within an hour (I'm by Ohare), that I can take my family, nieces and nephews, mom, bros, etc., and give them the best chance to catch any fish. I just enjoy being out there, and catching always makes the day better. But, it's mostly to be able to take my family up, and see my mom, and young nieces and nephews, catch something, see the joy on thier face. Everything I catch goes back in, for others, a quick picture would be nice, but I'm more worried about building a better fishery. Thanks
PS sorry, dont know why the pics are sideways, tried to fix them, but...
3/8/19 @ 1:16 AM
ain't been to marie but bring the power auger I got about 18 to 20 inchs on catherine so marie should have 14 to 18 going to what us ta be when I was here there and ever where..............just don't run the main channel to channel ever no matter how many lucky idiots ya see doing it..........most learn the hard way if they live........... I might add I have never felt anywhere near safe on marie ice
3/7/19 @ 7:15 PM
FISHING REPORT
MOON PHASE (1%)
Waxing Crescent
What a very slow day today, I threw everything at them & nothing!!! 4 other people out today & they were skunked also. Everyone was constantly moving. Ice was in great shape, light snow cover. 12" - 14" ice. Will try again tomorrow.

2/25/19 @ 8:41 PM
FISHING REPORT
MOON PHASE (58%)
Waning Gibbous
I have new access point off east shore near point. So i gave it a try tonight for a few hours. Between 345 and 6pm . I drilled holes out until i found edge of the large flat on that side of lake. I found edge around 9 foot and i drilled 8 or so holes out to 20 foot. I set tip ups in 9 and 12 feet and i hole hopped around i caught 1 cigar walleye about 11incher in 19foot of water. Then nothing until about 545 i checked the shallow holes i was jigging and a big mark came off bottom about 3 foot up chasing my jig and bam i set the hook alot of weight and 1 run and broke my line. I use fire line with a 6lb test floro carbon leader. Maybe a pike or musky who knows. But it was good to get out . i'll try this spot again.
DISPLAYING 1 TO 10 OF 493 POSTS