Evergreen Lake, McLean County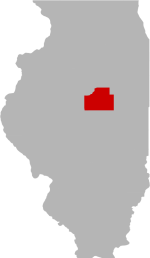 SHARE THIS PAGE
DISPLAYING 1 TO 10 OF 391 POSTS
FILTER OPTIONS
5/19/19 @ 8:39 AM
FISHING REPORT
MOON PHASE (99%)
Waning Gibbous
Fished on 5/18 before rain came. Did not see any nor did I see any other boats catching anything. Talked to a few other boaters and no one had seen anything. There were a lot of boats on the water.
4/30/19 @ 1:54 PM
FISHING REPORT
MOON PHASE (17%)
Waning Crescent
Fished Saturday Sunday and a little on Monday water temp ranged from 54 to 57 did not find the crappie in shallow yet. Most of my fish caught were on outside edge of weed growth around 5 to 6' first time fishing this lake with boat. Found some deeper wood piles and did not catch anything on them. Picked up some short walleye in the 14" range.
9/1/18 @ 11:17 PM
TMuskyFisher,
I wouldn't say the bite is always off. I've been down to Evergreen twice this week and both times have hooked into a musky while bass fishing. I never target musky. First one was 35" and the second was 32". We did see another one where I caught the second and it was huge. Probably about 45"-50". Also had 2 bite offs that were probably musky as well.
DISPLAYING 1 TO 10 OF 391 POSTS