Deep Quarry Lake, Du Page County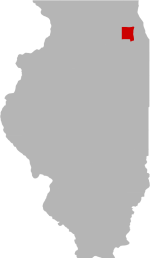 SHARE THIS PAGE
DISPLAYING 1 TO 10 OF 143 POSTS
FILTER OPTIONS
I have not fished at the Dupage River/Dupage Quarries in ages. I was mad when maybe 10-15 years ago they "reconfigured" deep quarry and took out the "finger quarry" which provided great crappie fishing in the spring. I also caught some smallmouth, crappie, bluegill and nice cats in the quarry "behind" the Deep Quarry old finger. This Quarry was fed from the Dupage River adjoined to it.
It sounds like over fishing and poor management has plagued this once great area. What a shame. Anyone fish the river right off of Army Trail Road? Again some nice smallies and cats were to be found on this narrow stretch of the Dupage River.
Well said. People who take fish out piss me off. What's the point? If they are eating them then that's disgusting. Go to the store and buy a $3.50 salmon filet. Better and less dangerous for your health. I do want to night fish at Deep Quary and see how that goes. Heard its legal until 11 pm..........
Its the fishing pressure and the scumbags who go there thinking there going to catch fish and take everything out these scum suckers are not fisherman there just out there to destroy the lake. They do not care about the fishing laws or creel limits. I am even finding out that people are going to retention ponds that have pretty good fish in them and I hear about from residents who live around there that people take bucket fulls of fish that's just sad. I have caught many good fish out of these lakes Deep Quarry and others but they all just seem to go from good to poor then to complete crap. The Deep Quarry was a great lake for a while but over the past 3 years or so it is not worth to even go their.
I have been fishing the DuPage Forest Preserve lakes for the last 20 years and have seen it go from great to poor. I have a boat that I bought 8 years ago specifically for these lakes (small, electric motor, no trailer, etc.) following all of the Forest Preserve restrictions for boats. The first few years, it was awesome, especially at Mallard, Deep Quarry, and Blackwell. Getting to those spots that I dreamed of from shore. I was catching everything, and they were huge. 36 inch northerns at Mallard; over 30 14 inch walleyes at Mallard; 4 lb bass at Mallard, Deep Quarry, and Blackwell; 8 lb channel cats at Mallard and Deep Quarry; 12 inch crappies at Mallard and Blackwell; 11 inch perch at Mallard. I never kept a fish out of these lakes, all were released. BUT, over the past 2 or 3 years, fishing has been poor. And I mean poor.
I have purchased a Forest Preserve annual boat permit every year since I got my boat, but this is the first year that I have not purchased it. It's not the cost, because it is cheap, it is because of the poor fishing. This is the first year that I have started looking at lakes outside of DuPage that are within a few hours away. I still fish local ponds which produce, but I doubt that I will fish the Forest Preserve lakes more than a couple times this year, and only from shore because it is not worth putting my boat in. EXCEPT, Mallard for ice fishing, I'll still do that every weekend.
I agree that it is because of the pressure that these lakes receive, and because of the people taking the fish out. The Forest Preserve has been doing its part by stocking the lakes and keeping them clean, so nothing against the Forest Preserve.
Just remember you are fishing in a heavily pressured forest preserve that is a put and take fishery. The fish in there see lots of different lures at all hours of the day. This is why I have basically stopped fishing the preserves. Have to go to a real body of water that is "capable" of producing quality fish. Good luck out there. I have caught some nice fish out of the preserves in the past but few and far between.
Is anyone here sick of of the lakes in Dupage if you know what i mean you will know. Do you ever see people catch fish on a regular basis. Do you go into these lakes in Dupage knowing that your probably going to catch nothing. If anyone knows what i mean you should say something about it
DISPLAYING 1 TO 10 OF 143 POSTS