Braidwood Lake, Will County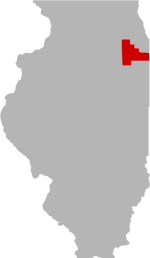 SHARE THIS PAGE
DISPLAYING 1 TO 10 OF 208 POSTS
FILTER OPTIONS
3/8/20 @ 8:42 AM
Like I said before, shore fishing so limited options. That is why I asked about general area with the wind. Is it better on side with wind blowing into my face or my back. Not asking for hotspots just general info. Guess I'll stay closer to home and try river, maybe less affected today.
3/7/20 @ 11:35 PM
Chudman, its supposed to be windy. best advise is be carefull. A lot of spots are filled with rocks and sand where you would expect it to be deep but it is so shallow that I accidently drifted into water so shallow that I got the boat caught on the bottom quite a ways from shore. Get a great map and watch out for it. Particularly when going to the left from the north dock you should stay way away from the islands on the right. That the area the wind blew me into. I caught so much sand and rock in the motor that it had to be flushed out several times and thermostats had been replaced several times and Mercury cant find out why my motor runs cool at idle. I get warning alarms when idling after 5 minutes.
Basically, watch the wind and the bottom and go fish. Personally, I have never had much luck fishing very windy days on Braidwood. You can get between islands to get out of wind but open areas can get dangerous depending on the boat you have. Make sure your gas engine is reliable. I have seen 3 anglers drown because the fish were more important than their lives. Their motor kept starting and dying. They must have gotten it going and it died out there. We came in because it was getting pretty dangerous even in our 18 footer and there was the fire department and ambulances and bodies missing.
I was going to go tomorrow but more than likely wont now.
DISPLAYING 1 TO 10 OF 208 POSTS