Braidwood Lake, Will County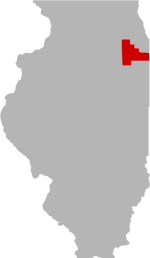 SHARE THIS PAGE
DISPLAYING 1 TO 10 OF 219 POSTS
FILTER OPTIONS
FISHING REPORT
Fished this past Saturday. launched the boat on the south end at 9:30, surprised to see only about (10) trailers in the lot. Caught several small largemouth. Then I went to my wiper spot around 12:30 and found them. Caught about (12). Below video of the trip
FISHING REPORT
Walked the south shore today for a few hours. Caught 4 largemouth (lost 2) on zip lures and rattle traps. All were 13" or 14".
The south launch was packed today with boats launching and retrieving. Guys were parking trailers in the overflow lot...
Everybody from shore was picking off fish here and there. One gent had a nice 8 lb Channel cat in his cooler.
I even had a brand new Rapala ripstop float up to me on shore ! Describe it and I'll mail it back to you.
.
DISPLAYING 1 TO 10 OF 219 POSTS