Des Plaines River, Lake County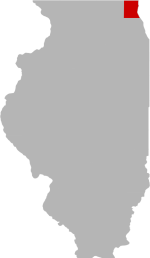 SHARE THIS PAGE
DISPLAYING 1 TO 10 OF 27 POSTS
FILTER OPTIONS
3/21/16 @ 10:00 AM
I live close to the canoe launch on Wadsworth Road in Wadsworth, IL and other than a couple big carp off the bottom, I have never caught anything casting despite reports of northerns and smallies? Anyone have a success story from this area? Also fishing off the bottom has only resulted in carp and no cats!
3/23/15 @ 7:45 AM
FISHING REPORT
MOON PHASE (15%)
Waxing Crescent
10/28/13 @ 3:40 PM
No motors allowed on the Des Plaines river as far as I know at least not in lake county. You wouldn't get far anyway my kayak paddle hits the bottom a lot is spots. Other spots have a lot of weeds you'd get tangled in. You could probably get some waders and walk from the state line to route 60 though. Spring time it gets deep.
9/30/13 @ 3:21 PM
FISHING REPORT
Went out for two hours on 9/28 targeting pike. First fish on was a nice smallmouth -- looked a little beat up, but was nice size. My first smallie on the Des Plaines and hopefully a good sign for the water quality. Landed 3 pike, all between 24" and 28". All fish came on a jig with 7" white twister tail grub. Water levels were real low and all pike were in structure in or neer deeper holes.
DISPLAYING 1 TO 10 OF 27 POSTS