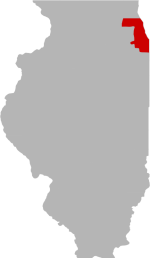 SHARE THIS PAGE
DISPLAYING 1 TO 10 OF 83 POSTS
FILTER OPTIONS
Stopped by today to take a look/check out. Had no gear with me. Saw 2 guys out near the launch heading in. Didn't get chance to talk to them. Walked solid ground to east side then out on lake. Saw recently drilled holes but ice felt spongy and sloppy so I didn't go to far out.
Anyone have recent ice depths?
FISHING REPORT
Fished for a couple hours (11-1pm) to kill time. If I didn't love fishing, I'd say it was a waste of time. Drilled 20 holes near the launch on the flat ranging from 12-19ft. Occasionally marked suspended fish in 8-10fow but no takers. They would slowly follow it and quickly swim off.
Better than not fishing at all. Good luck.
DISPLAYING 1 TO 10 OF 83 POSTS