Apple Canyon, Jo Daviess County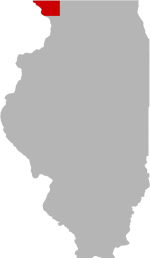 SHARE THIS PAGE
DISPLAYING 1 TO 10 OF 565 POSTS
FILTER OPTIONS
5/28/19 @ 1:26 PM
On page 6 of the May Apple Core it states, "At the April meeting, Joe Rush suggested making
a change on the bluegill rule. Four-year plan - suggested changing to
five (5) bluegill over 8" can be kept, but no more than five. We will get
informational posters out for this year and will make this official for next
year. This will be monitored for the next couple of years. The 25 overall
limit per day will remain the same." Also, on page 12, "
Blue Gill Limits – In order to grow larger blue gills, Joe Rush suggested
changing the creel limit to 5 fish 8" or over. This would keep the smaller
males from spawning and produce more large fish. Since we are too
close to the summer fishing season, the Committee agrees to use an
educational campaign this year and make actual creel limit changes to the
2020 fishing season. Joe Rush reported fish shocking will take place the
second week in May if weather permits."
5/28/19 @ 11:38 AM
FISHING REPORT
MOON PHASE (31%)
Waning Crescent
Fished Monday after the rain found lots of gills was tough to get them to bite anything ended with 13 gills and caught 6 nice crappie with eggs still they also went back into the lake.. I have not heard to the 5 fish over 8" per day but I can tell you I'm not a fan of it I think it will ruin the population even more and might add stunting I would agree with raising the length to maybe 5@9" per day I think that would help keep some big ones in the lake for future generations but 8" is a little to durastic like mr. Crappie Sayed
5/27/19 @ 9:39 AM
FISHING REPORT
MOON PHASE (41%)
Waning Crescent
Caught two nice looking crappie that went back in the lake. Also caught 19 bluegill and kept about half for a meal. Tried 6 locations with no bites at first 5 so tough to find. Once we found them they were biting good.
Did anybody see the proposal in the last Apple Core which would only allow 5 bluegill over 8 inches to be kept per day? I feel like the bluegill fishing has been on a slight decline over the last 30 years but this seems like a drastic measure. I dont even think a 7 1/2 inch fish is worth cleaning.
4/19/19 @ 4:47 PM
FISHING REPORT
Finally made it back to this lake. The launch docks were in and many of the piers are set up. Targeted bass and found them active in shallower, warmer water. The lake was not crystal clear like I have seen it in other Spring visits, which was good. Vegetation is starting to grow. Didn't catch any monsters and all the fish were in the slot size. We put them all back in the lake to keep growing.
3/11/19 @ 2:11 PM
FISHING REPORT
MOON PHASE (23%)
Waxing Crescent
Fished Friday and Saturday morning, fishing was great early and late. Nice gils, Crappie and Bass. Most fish caught were in 9-14 feet of water but did get a few nice ones around 17-18 too. We left the ice around noon Saturday before the rain moved in. We seemed to have misplaced a green beaver dam tip up with an American flag. If anyone happened to pick it up please let me know!
2/11/19 @ 8:39 AM
FISHING REPORT
MOON PHASE (38%)
Waxing Crescent
Fished Saturday and Sunday. Cleaned fish both days. 20' of water seemed to be the magic number. The bite was better from 6am to 8:30am and then from 3pm to dark. No mystery here. Morning and evening go figure. A small tungsten jig tipped with a waxie. You need to dangle the tail of the waxie off the jig to get more bites. Dead sticking Crappie minnows produced some fish.
DISPLAYING 1 TO 10 OF 565 POSTS