Apple Canyon, Jo Daviess County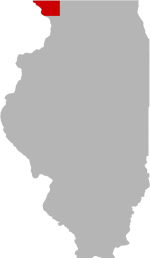 SHARE THIS PAGE
DISPLAYING 1 TO 10 OF 561 POSTS
FILTER OPTIONS
7/10/20 @ 7:45 AM
FISHING REPORT
MOON PHASE (71%)
Waning Gibbous
Could anyone tell me if the weeds have been chopped in the north end? Going to bring my sons out this weekend and rent a pontoon see if we can smoke the bass again on spinner baits. Any help is greatly appreciated.
6/18/20 @ 2:59 PM
FISHING REPORT
MOON PHASE (7%)
Waning Crescent
We went out Monday and did better in the morning than afternoon. Caught some nice gills with a slip bobbers and waxworms, a few crappies with slip bobbers and minnows, and a lot of bass with jig and a minnows and beetle spins. Most fish were caught in around 10 fow. We did better on the north end.
5/20/20 @ 12:55 AM
FISHING REPORT
MOON PHASE (4%)
Waning Crescent
I was out Tuesday all day. Unable to see fish in shallow or on beds. Most of the main spawning areas are the color of the picture below. Water temp was 57 now 54 in places. I got 1 fish in the first hour and a half of fishing....but made an adjustment and got 6 quick ones in the next hour....ended the day with 19 largemouth.....10 between 15 and 17 inches. All keepers holding eggs. Also got a bonus legal northern pike.....released. Haven't caught one of those in over 5 years. Good luck, tight lines and be safe.
5/11/20 @ 6:19 AM
mothers day used to be are best days out there years ago. I know its different this year but we used to find bedding gills in the marina every year on mother's day. My ma had to work that day every day so we went fishing. I caught an 11 inch gill when I was 12 on mother's day, pic used to be hanging in the marina. Loved that annual trip. Good luck out there...
5/11/20 @ 12:24 AM
FISHING REPORT
MOON PHASE (78%)
Waning Gibbous
Went out on mothers day for the first time ever. Chalk it up to covid 19. Otherwise would have taken her out for dinner. Safer in the boat alone. Social distanced the whole lake. Did see another boat but didn't see them wet a line. Got 14 largemouth with 5 over 15 inches. Multiple fronts passed thru. The fish seemed to bite best when the north wind calmed twice. Good luck, tight lines, and be safe.
5/6/20 @ 6:45 PM
FISHING REPORT
MOON PHASE (99%)
Waxing Gibbous
Lake is starting to warm up. This was my third time out this spring and I am finally seeing bait fish in the shallows. Caught a small LM bass and brought 2 more to the boat and they came unbuttoned. It seems that previous years I had better luck in late April and early May. I'm sure more is to come.
DISPLAYING 1 TO 10 OF 561 POSTS