Steals & Deals
SHARE THIS PAGE
Who likes to pay full price?
We dig through the web trying to find the best outdoor deals to save you some cash.
We never know what we will find except great deals for you. Many of these deals move fast so to keep up to date on the latest deals click the button below to enter your email address to recieve email alerts.
FEATURED DEAL
SAVE $80! ONLY $69.99!
Here is a deal that you don't want to miss! The Fieldblazer is the finest waterproof sport boot in its class. They feature 5mm neoprene construction with breathable airmesh lining that rolls down to reveal blaze orange for visibility when needed. Toe and heel reinforcement, easy to clean rubber overlays and high traction rubber outsoles make trudging through muck and water more comfortable than being on solid ground. At this 53% off offer, you won't find these awesome hunting boots for less anywhere else. Oh yeah, your boots SHIP FREE too!
Deal ends in or while supplies last.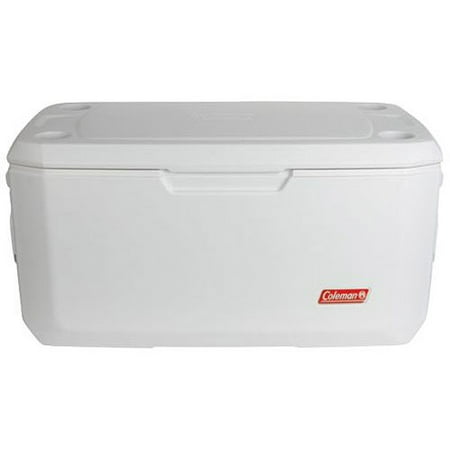 $49 SHIPPED
This Coleman Marine 120-Quart Cooler falls from $65 to $49 at Walmart.com. Plus it ships for free. This is the lowest final price we found by $8. It scored an average rating of 4.6 out of 5 stars from over 150 reviewers. Designed to retain ice for up to six days, it includes an antimicrobial liner and a threaded drain with a valve for melted water.
Deal ends in or while supplies last.
55% OFF + FREE SHIP
Protect those eyeballs this spring with Ray-Ban sunglasses. Take an additional 55% off the sale price when you use code RAYBAN55 at checkout. Free shipping too!
Deal ends in or while supplies last.
33% OFF
Spool up with Trilene and save! Get 300 yard spools for only $5.35. Multiple line strengths and colors available.
Deal ends in or while supplies last.
20% OFF
Fish for peak performance with the St. Croix Performance Hoodie! Features Sun Protection Fabrick that is UPF 50+, side mesh panels for added breathability and comfort, stain resistance fabric, moisture wicking and quick dry materal and is made of an anti-microbial performance fabric. Discount is displayed when added to your cart.
35% OFF
Nothing beats a fresh fish fry. Do it in style with the Bass Pro Shops® Stainless Steel Fish Fryer. Regularly $79.99, but now you can get it for only $49.97 at Cabelas.com. Features a 10.5-qt. stainless steel pot, a stainless steel strainer basket with cool-touch handle, a 58,000-BTU high-efficiency burner and a 5'' deep-fry thermometer.
Deal ends in or while supplies last.
$59 SHIPPED
This men's North Face Gordon Lyons Hooded Fleece Jacket drops from $119 to $58.83 at REI. Perfect for those cool spring evenings. Plus shipping is free on all orders. This is the lowest price anywhere, and most sites are charging over $70. This standard-fit jacket has three zippered pockets. It's available in multiple colors.
Deal ends in or while supplies last.
NO MINIMUM. THROUGH APRIL 10TH.
That's what we like to hear! Get FRE SHIPPING on ANY order now through April 10th. There is no minimum dollar order required.
Deal ends in or while supplies last.