TO ALL USERS
CORONAVIRUS STATEMENT
---
Hello fellow Lake-Linkers... It has been a difficult couple of weeks for all of us with what has been going on with the Coronavirus (COVID-19) disease and it looks like there are more days to come. We are going through this with you and everyone else. It is a stressful time with anxieties running high. We all worry about our jobs, families, finances and the future. We feel helpless, isolated and frustrated. We all need to remember we are all in this together and we will all get through this together.
We have seen a lot of chatter on the boards and we can understand why because it is on the forefront of everyone's mind. We have also seen unfortunate situations with people getting out-of-hand on the boards and that is something we cannot tolerate.
So where does Lake-Link stand and what we allow or not allow on site?
Please continue reading below...
BE SAFE
First and foremost, we want EVERYONE to be safe and healthy. We want everyone to abide by the guidelines and restrictions put in place by the experts and authorities. We may not like it or agree with it all, but we believe it is all for the greater good.
We encourage everyone to keep up-to-date on the latest Coronavirus guidelines. There is a lot of false news and rumors spreading throughout the internet but if it does not come from a reputable source, take it with a grain of salt. Below are a few good resources to go to for updated information on the Coronavirus:
WHAT WILL NOT BE ALLOWED?
The one thing that we do not want Lake-Link to become is a platform for arguing, fighting, name calling and the like. We all have our opinions, but Lake-Link is not the place to confront each other and argue about them. We will not let Coronavirus arguments take over the website. We know there is a need to talk about it and we have a thread on the general discussion board
here
.
We are all sportsmen/women and fishing is a peaceful and enjoyable sport; not one for fighting, cruelty and disrespect. So, if you are going on a rant about the Coronavirus and your post gets pulled and all associated posts with it, it is because of this reason. It is not that we are taking sides with anyone or pushing some kind of agenda. We are just trying to keep the peace and make this site enjoyable for all to visit. If an adult and civil conversation cannot be had then all posts involved will be removed.
COVID-19 State Impacts: Outdoor Access
CLICK HERE
to read information maintained by the NMMA (National Marine Manufacturers Association) regarding outdoor access broken down by state.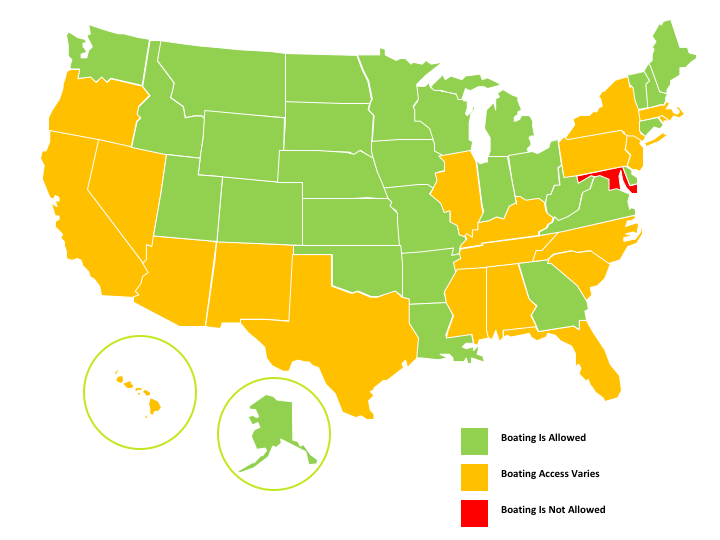 MESSAGE FROM THE WISCONSIN DNR TO LAKE-LINK
We are trying our best to keep everyone informed on how this effects the fishing community and will update this as new information comes in.
Here is a statement we recieved on 3/25/20 from Sarah Hoye, the Communications Director at the Wisconsin Department of Natural Resources, regarding fishing and traveling to bodies of water:
March 25, 2020
"Anglers are encouraged to fish waterbodies in their communities. Under Gov. Evers "Safer at Home" order, we must do all that we can to prevent the spread of the COVID-19 virus. Staying home as much as possible is the best way to lower COVID-19 infection rates. The public should stay as close to home as possible and in their community. The public should also avoid travel outside of their community."
Sarah Hoye
Communications Director
Wisconsin Department Of Natural Resources
WHAT WE ALL CAN DO
Show the world that anglers live to a higher standard of respect for the outdoors, the environment and to fellow anglers; not one of fighting, hatred and disrespect.

Please help us keep Lake-Link about fishing; the sport we all love. We will all get through this. Spread friendship and love, not hate. Hang in there. We are all in this together!

PLEASE use common sense and good judgement!
WISCONSIN DNR COVID-19 RESPONSE
ILLINOIS DNR COVID-19 RESPONSE
MINNESOTA DNR COVID-19 RESPONSE