Wendt's Marine
SHARE THIS PAGE
N9691 Lakeshore Dr.
Van Dyne, WI 54979
(920) 688-2601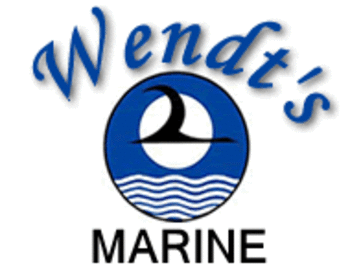 Family owned since 1964 - 3rd generation fishing boat rigging experts!
Full supply center
Mercury parts & accessories
Evinrude & Johnson parts and accessories
Shoreland'r & Shorestation parts & accessories
Mercury Propellers
Large amounts of boating accessories
Lines we carry

Lund Boats
Yar-Craft Boats
Bass Cat Bass Boats
Mercury Engines
Shoreland'r Trailers
Prestige Trailers
ShoreStation Boat Hoists
ShoreStation Dock
Vast selection of Pre-owned

Full line of accessories

Minn Kota Trolling motors
Motorguide trolling motors
Humminbird Electronics
Lowrance Electronics
Smooth Move Seats
Dual Pro chargers
Ironside Batteries
ATV accessories
Products we service

Mercury/Mariner Outboards 1978/later and Mercruiser Sterndrives
Johnson and Evinrude Outboards 1950/later (EX: Ficht/E-tec)
Omc Sterndrives Pre. 1970. (Electric Shift)
Omc Snowmobiles
Jiffy Ice drills
Shoreland'r Trailers
Shorestation Boat Hoists

Services Provided

Mercury CDS Capabilties
Lowrance Internet Upgrades
Custom Rigging to your needs
Hammer-rivot Repairing


Spring And Fall Hours

Monday - Friday: 8am - 5pm
Saturday: 9am - noon
Sunday: Closed

Winter Hours

Monday-Friday: 8am - 4:30pm
Saturday: 8am - noon
Sunday: Closed

Summer Hours
(Memorial-Labor Day)

Monday: 8am - 5pm
Tuesday: 8am - 5pm
Wednesday: 8am - 7pm
Thursday: 8am - 5pm
Friday: 8am - 7pm
Saturday: 8 - noon
Sunday: Closed


We also have a lot of older used parts in our outboard graveyard. Plus we still have a lot of NLA parts in stock for older outboards. We work on OMC electric-shift gearcases.
Winter storage available!
We have water access to Lake Winnebago with docks!
PLEASE NOTE: Rates subject to change without notice.