The Hautdoors Guide Service
SHARE THIS PAGE
(262) 385-2245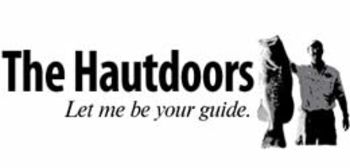 I am Greg Haut, a Licensed Guide, and a tournament angler. Whether you are looking for that fish of a lifetime, or just wanting to go have a day on the lake contact me. The experience of fishing with me won't easily be forgotten.
This Service has the intentions of promoting fishing in a positive manner. The intent is to put you where the fish are when you might not be as familar with the lake, or if you are interested in exploring new lakes. I will also inform individuals about current fishing techniques. All levels are welcome to inquire about taking a trip with me. Whether you enjoy pitching,flipping,wacky rigging, or fishing the slop, you may send an e-mail to book a trip. If you are not familiar with any of those terms, all the more reason to find out. Live bait can be used. All baits rods, and tackle will be provided, you are welcomed to bring your own as well. Recommendations for what lures or presentations we will be using depend on the lake, the weather pattern, and what the fish happen to be hitting on.
Rain or shine we will fish as long as conditions allow for a safe venture. If a trophy fish is caught recommendations for a taxidermist are available. Catch and release with all species is encouraged, but I will also fillet any legal fish that you may want to take back. A camera is in the boat to record any moments that you may want to enjoy forever.
Boat You could be fishing in my 18' 6" Procraft with a 150hp Mercury!
Rates
Half day: (3-4 hours)
$200.00 first adult: $50.00 for 2nd adult on weekdays
$250.00 first adult: $75.00 for 2nd adult on weekends
Full day: (7-8 hours)
$250.00 first adult: $75.00 for the 2nd weekdays
$300.00 first adult: $100.00 for the 2nd on weekends
Kids 12 and under are free with an adult present
13-17 years old half price with an adult present
Senior discount age 60 + will be 20% off
Holidays: add an extra $100.00 fee
Fish filleting is available for an extra fee (Northerns are boneless fillets)
Group rates to be determined
Discounts for two or three day trips
Extra hours upon request for an additional fee
Additional travel rates may apply
50% Down payment required for all trips one week before scheduled outing
Please call cell phone, email me, or use the question form at least two weeks prior to request a date to go fishing. If not, expect a price increase per person based on my current location and time of notice
Please call cell phone, email me, or use the question form at least two weeks prior to requesting a date to go fishing.
PLEASE NOTE: Rates subject to change without notice.
Fish Targeted
Bluegill
Largemouth Bass
Northern Pike
Smallmouth Bass
Walleye
White Crappie
Yellow Perch