The Bighorn Store
SHARE THIS PAGE
1903 Bighorn Drive
Arkdale, WI 54613
(608) 564-3426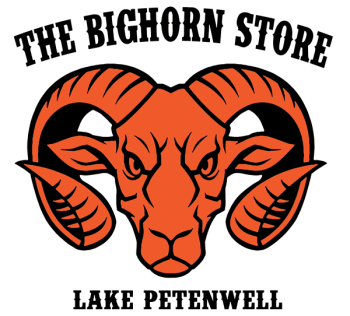 Serving the Petenwell Flowage area
The Bighorn Store is a Bait & Tackle store with many convenience store items available. We offer a full compliment of beer, wine, liquor, ice, grocery and snack food items.
We offer full compliment of fishing and ice fishing equipment and baits. Whether on the ice or in the hunt walleye, catfish, panfish or musky, we have the gear for you. We are a proud supplier of many Wisconsin made Musky Baits as well as custom YOGI rods made right here in Mauston, Wisconsin.
Our current hours are Monday through Thursday 6:00 am to 6:00 pm. Friday and Saturday 5:00 am to 6:00 pm. Sunday 5:00 am to 5:00 pm.
Additional Services
87 octane unleaded with ethanol
91 octane premium gas with no ethanol which is preferred for use in boats, atv's and snowmobiles
20# and 30# LP exchange
About Us
June 22, 2020 Ron Sorg and Joe Stuchlak purchased the property at 1903 Bighorn Dr. Ron is an auto mechanic with over 30 years of experience. Joe has been the owner and operator of The Castle Rock Dam Bait Shop for the past 7 years. We a family run business. The Bighorn Store is located in Adams County Wisconsin on County Road Z overlooking The Petenwell Flowage the second largest inland body of water in Wisconsin. The Petenwell Flowage is home to walleye, white bass, crappie, catfish , musky and much more.
PLEASE NOTE: Rates subject to change without notice.