Shawano Country Chamber of Commerce
SHARE THIS PAGE
PO Box 38
1263 S. Main St.
Shawano, WI 54166-0038
(715) 524-2139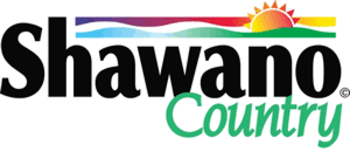 Fisherman of all ages and skill levels will fall in love with Shawano Country. The area's extensive lake and river system offers excellent pan and sport fishing. Throughout the year, the Shawano area is home to some of the most exciting fishing tournaments in the state. Visit the Shawano Country Chamber for a topographic map of Shawano Lake and a complete list of other lakes within the county.
Shawano Lake covers over 6,000 acres, measuring seven miles wide by approximately four miles across at its widest point. Up to 40 feet deep in some areas, the fish population includes largemouth bass, walleye, northern pike, perch, crappie, muskie, bullhead and bluegill. Panfish are the reason most fishermen choose Shawano Lake. Something always seems to be biting, making this the ideal spot to bring the children.
Washington Lake is directly connected to Shawano Lake by means of a small channel on the north shore of the larger lake. The small lake has excellent largemouth bass cover, especially early in the season.
Loon and LuLu Lakes are located just west of Washington Lake and are also good bass and walleye pike lakes.
The Cloverleaf Lakes chain is a series of three small lakes near Embarrass in the Town of Belle Plaine. Round Lake is the smallest of the three and somewhat shallow. The two deeper lakes. Grass Lake, at 209 acres and 52 ft. deep, and Pine Lake, a 140 acre, 35 ft. deep.
As with most of the Shawano County waters, the main fishing in these lakes is for bluegill and bass.
Upper and Lower Red Lakes are formed by dams on the lower Red River at Gresham. They provide excellent bluegill fishing, some nice bass, and northern pike. White Clay Lake, just east of Cecil, has a great bass population early in the season, with a concentration of good sized bluegills.
Kayakers, white-water rafters, and canoeists alike enjoy the RED RIVER near Gresham. Rafters especially enjoy the Red River from the Gresham dam to Ziemer's Falls, or another 1/2 mile to the Red River landing. The WOLF RIVER is also popular with rafters.
J&H GAME FARM SPORTING CLAYS & PHEASANT HUNTING
W5810 J & H Road, Shiocton - Tues.-Thurs. 8am to dark - Fri.-Sun. 8 am-5 pm. - Closed Mon.
715/758-8134
NAVARINO NATURE CENTER
Located 10 miles S. of Shawano in the 15,000-acre Navarino Wildlife Area (WDNR), the center features wildlife and renewable energy displays, plus available spaces for meetings and events. There are over 90 miles of trails for hiking, hunting, bird watching, geocaching and nature exploring. During the winter months 12 miles of cross country ski trails are groomed, plus countless areas to explore on snowshoes. Snowshoes and skis are available for rent. There is also a small sledding hill. Open Tues.-Fri., 8 am-4:30pm; Sat. 8am-3pm. Call 715/758-6999 or email nnc@navarino.org.
EMBARRASS RIVER ATV PARK
This is a 580-acre multi-purpose park in Tigerton with an emphasis on ATV trails. Approximately 20 miles of ATV trails with a "Riverside Challenge Area" to test rider skills on speed, jumps, and turns. 1100 Quad Park Lane, Tigerton ,715/535-2169, 888/947-2288
Geocaching is an entertaining adventure game for GPS users. The basic idea is to have individuals and organizations set up caches all over the world and share the locations of these caches on the Internet. GPS users use location coordinates to find the caches. Once found, a cache may provide the visitor with a wide variety of rewards. All the visitor is asked to do if they find something is to leave something for the cache. There are several caches in the Navarino Wildllife Area and others around Shawano County.
Winter brings a spectacular mixture of snowmobiling, skiing, ice fishing, and other outdoor recreation. During the winter months there are also great indoor adventures for you to discover. Shawano County is a snowmobiler's paradise with more than 400 miles of groomed and marked snowmobile trails. ATV's can also be used on most of the snowmobile trails (with the exception of the Mountain Bay and Wiouwash Trails) as long as the temperature is less than 28 degrees. Shawano Country also has cross-country ski trails to challenge all levels of skiers. Ice fishing is another popular attraction in Shawano Country. Shawano Lake is one of the top fishing lakes in the state and is over 6,000 acres.
Bring the whole family. Shawano Country has many things to keep everyone occupied. Sledding hills are located at Navarino Nature Center and the Maple Hills Recreation Area. The Navarino Nature Center also has a snowshoe trail and snowshoe rentals. Navarino Hills features downhill Skiing and snowboarding fun for all ages with beginner lessons and rental equipment. Ice-skating is offered indoors at the Crawford Center. Rental skates are available.
SNOWMOBILING
With over 400 miles of groomed and marked snowmobile trails that wind through majestic forests and scenic meadows, Shawano County is a snowmobiler's paradise. ATV's can be used on most of the trails (with the exception of the Mountain Bay and Wiouwash Trails) when the temperature is below 28 degrees and when snowmobile trails are open. Local sport shops have snowmobiles for rent. For trail conditions and information call 715/524-4349
SNOWSHOEING
HAYMAN FALLS COUNTY PARK
CTH M west of Shawano through Pella one mile, then south 1/2 mile.
CROSS-COUNTRY SKIING/SNOWSHOEING (GROOMED)
SHAWANO LAKE COUNTY PARK:1 mi. of trail, W5785 Lake Dr., Shawano.
SHAWANO LAKE GOLF COURSE: 5+ miles, W5714 Lake Dr., Shawano.
WILSON LAKE COUNTY PARK Over a mile of trails located 2 miles W. of Wittenberg on Nightingale Rd.
CROSS-COUNTRY SKIING/SLEDDING/SNOWSHOEING
MAPLE HILLS RECREATION AREA
Hwy. 22 two miles south of Shawano, 6.9 miles of groomed hilly trails for cross-country skiing, large lighted sledding hill with parking facilities.
NAVARINO NATURE CENTER AND WILDLIFE AREA
Twelve miles of groomed cross-country ski trails. Many trails on the wildlife area are left natural for the winter and are open to snowshoeing. Snowshoe and cross-country ski rentals available. Gentle sloping sledding hill next to the nature center. Nearly 100 miles of hiking trails to explore, watch wildlife or hunt. Wildlife displays, renewable energy and observation bee hive. Ski trail information is available at www.navarino.org 715/758-6999. From Shawano, take Highway K south to Townline Rd., left on Townline, right onto McDonald Rd., and left onto Lindsten Rd.(W5646 Lindsten Rd., Shiocton)
OUTDOOR ICE SKATING
MEMORIAL ATHLETIC FIELD - 909 S. Lincoln St., Shawano.
WITTENBERG ICE RINK - Warming house, skates available.
TIGERTON ICE RINK - Warming house, skates available.
DOWNHILL SKIING/SNOWBOARDING/TUBING
NAVARINO HILLS
Double chair lift, tubing park with cable tow, Bunny Hill with cable tow, terrain park with cable tow. National Ski Patrol, beginner lessons, rentals, snow making machines, snow groomers, chalet. For more information 920/525-5501 N685 State Hwy. 187, Shiocton.
PLEASE NOTE: Rates subject to change without notice.