Rice Lake Tourism
SHARE THIS PAGE
P.O. Box 507
2961 Decker Drive
Rice Lake, WI 54868
(715) 234-8888
(800) 523-6318 - toll free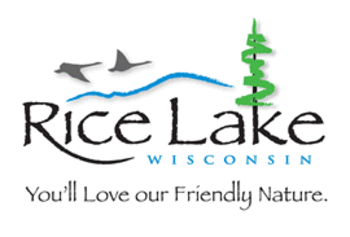 Rice Lake Tourism
Rice Lake is the classic northern Wisconsin vacation destination, offering the best of all worlds, from great ice fishing, snowmobiling and cross-country skiing to shopping and live theatre. This winter, enjoy unique attractions, a friendly small-town setting, quality accommodations, exceptional dining and the warmest hospitality in all of Wisconsin. Rice Lake is conveniently located on Highway 53 just two hours northeast of the Twin Cities in Wisconsin's scenic Northwoods.
The outdoor recreation opportunities in the Rice Lake area are outstanding. You'll find a long list of trail activities, including hiking, biking, ATVing, snowmobiling and cross-country skiing. Area lakes afford fantastic opportunities for fishing and boating. The area is even home to downhill skiing and tubing slopes. Spring, summer and fall, golf is a popular activity. And during the winter, the Rice Lake Area is one of Wisconsin's top ice fishing destinations.
Cross-Country Skiing
Rice Lake is a cross-country skiing paradise. Some of the best trail systems in Wisconsin are within a short drive of downtown Rice Lake. Well-designed and expertly groomed, the area's ski trails offer something for every skier, from beginner to expert. Choose from these area trail systems:
Barron Area Nordic Trails - 6km
Blue Hills Trail System - 35 kilometers
Nordic Woods Trail - 11 kilometers
Rice Lake Nordic Trails - 3 Km
Timberland Hills Trail - 24 kilometers
Snowmobiling
The Rice Lake area offers more than 300 miles of groomed snowmobile trails. Ride through some of the most beautiful scenery in the Northwoods. The trails are well-groomed and feature a number of stops along the way to eat, rest and refuel. Rice Lake trails make it easy to connect with trails running for hundreds of miles across northern Wisconsin. The high-quality trails owe much to the hard work of local volunteers.
The Tuscobia State Trail
Cattail Trail
Wild Rivers Trail
Downhill Skiing
Rice Lake's Blue Hills are well-known for their outstanding cross-country skiing. But the area offers excellent downhill skiing as well. Christie Mountain is located just 20 minutes from Rice Lake and offers 21 ski runs. In addition to downhill skiing, snowboarding and snow-tubing are available.
ATVing
ATVers in the Rice Lake area can connect with hundreds of miles of top-quality ATV Trails. Year-round, you'll find great ATVing opportunities. Lodging properties, dining and services in Rice Lake make it the perfect hub for all your ATVing adventures.
Golfing
The Rice Lake Area is home to seven golf courses. Choose from courses with classic layouts, picturesque beauty and elements that will challenge any golfer. With courses ranked from beginner to professional-level, golfers of every ability level will find a course that suits their skills.
Hiking & Snowshoeing
Take a trek through the Rice Lake area. Year-round, hikers, snowshoers, birdwatchers and wildlife enthusiasts will find miles and miles of natural beauty.
Ice Age National Scenic Trail - 35.9 miles
Cedar Side Trail - 4 miles
Mountain Biking
Bring your mountain bike to Rice Lake. Ride the winding trails of the Blue Hills Trail System or take a relaxing ride along the Cedar Side Trail. Here are two of the Rice Lake area's top mountain biking experiences.
Blue Hills Trail System - 20 miles
Cedar Side Trail - 4 miles
Fishing & Boating
Year-round, the Rice Lake area offers great fishing and boating. Big lakes, outstanding fishing and excellent accommodations make Rice Lake an ideal place for a boating or angling getaway. Musky, walleye, bass, northern pike, crappie and bluegill - all of these species offer exceptional action in the Rice Lake area, making it a true multi-species fishing destination.
The area is particularly well-known for its outstanding bass population, exceptional panfishing and high-quality musky fishing. The forage base is among the best in Wisconsin. And the Rice Lake area's big lakes - averaging well over than 1,000 acres each - make it easy to find some elbow room when you're out on the water.
PLEASE NOTE: Rates subject to change without notice.