RE/MAX - Julie Alibrando
SHARE THIS PAGE
100 E. Main
P.O. Box 56
La Valle, WI 53941
(608) 985-8484
(888) 985-8484 - toll free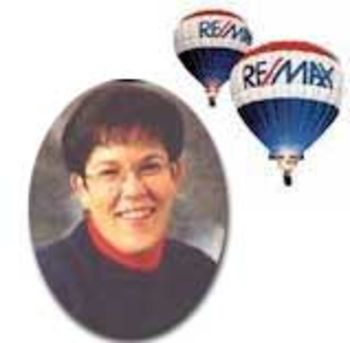 You've just arrived at the only place you need to go to get comprehensive information about real estate in the Reedsburg Wisconsin area. I service Reedsburg, LaValle, North Freedom, Loganville, Rock Springs and many other areas in Sauk County. My specialties are Residential Real Estate and Lake Property. Looking for a fantastic waterfront property or a secluded get away retreat? You Found the person that can help!
Buying & Selling Real Estate should be a fun experience. My Mission is to work hard to meet your needs and to exceed your expectations whatever they may be, and to make the entire experience a good one for every person involved. "Your Friend In Real Estate" is my slogan, and while we are working together to meet your real estate goals, I hope that a FRIEND is what you will call me. Whether buying or selling...your first property or your 50th, I am here to help.
Lake Redstone Properties...
Lake Redstone is a man made lake with 2,450 total acres. Construction of the lake started in 1964. The lake surface area is approximately 650 acres, with over 17 miles of shoreline and is 4 1/2 miles in length. Lake Redstone has no mandatory owners association, but owners are encouraged to join the Lake Redstone Property Owners Association. Lake Redstone has a 10,000 plus acre watershed to the north from Juneau County that fills the lake. The dam is located at the south end and has a top draw spillway, all excess water creates a cascading waterfall and flows into the Baraboo River. Located in Sauk County, approximately 7 miles from Reedsburg, and only 3 miles from LaValle. Lake Redstone has fantastic fishing with a variety of species, and plenty of room for water sports & winter activities. Offshore or lake view properties have access to the lake by way of beach clubs and public access points. A beautiful lake in a friendly Wisconsin Neighborhood!
Dutch Hollow Lake Properties...
Dutch Hollow Lake was developed from about 2,500 acres of rolling hills and farmland by damming Dutch Hollow Creek about a mile before it joins the Baraboo River. Construction of the lake began in 1970 with the building of the dam. The lake surface is a little over 200 acres, with 8 1/2 miles of shoreline and is approximately 45 deep near the dam. Dutch Hollow Lake is shared between 1,163 lots zoned for single family dwellings and a 'greenway' system of about 700 acres. The greenway system includes nearly two thirds of the shoreline, wooded areas, trails a campground and clubhouse area. Dutch Hollow Lake has a mandatory property owners association fee. The association maintains the greenway areas and other amenities at the lake has to offer its property owners. NOTE: We are not allowed to put for sale signs on vacant lots, therefore while driving around the lake, PLEASE don't think that there isn't anything for sale.....CALL ME!
PLEASE NOTE: Rates subject to change without notice.