Oconto County Tourism
SHARE THIS PAGE
1113 Main St.
PO Box 43
Oconto, WI 54153
(920) 834-6969
(888) 626-6862 - toll free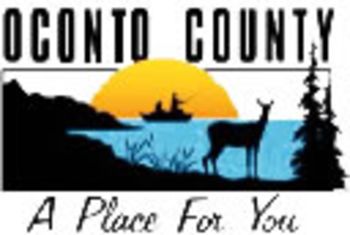 Welcome to Oconto County
Every destination has its one claim to fame. Ours is fishing, especially Walleye fishing off the western shore of the Bay of Green Bay in Oconto County. We describe it this way: there are two premier Walleye fisheries in the US: one is Lake Erie, and the other is right here on the Bay of Green Bay. We have testimonial after testimonial from pros and amateurs alike attesting to the "great" fishing here. Many Lake Michigan walleyes are absolutely huge, and when the summertime bite gets going, especially in the Bay of Green Bay, expect numbers of them.
With over 1,050 square miles are crisscrossed with networks of trails devoted to meeting your expectations for fun and recreation. Hundreds of miles of ATV and snowmobile trails will transport you to your vacation destination. Clearly marked and well groomed cross-country ski trails let you swoosh through the Nicolet National Forest and Machickanee County Forest. These trails provide an excellent path to adventure as summer biking and hiking trails. Well-organized local trail-use clubs take great pride in the maintenance and mapping of the trail systems.
180,000 acres public lands
475 miles of snowmobile trails
450 miles of ATV trails
341 miles of trout streams
58 lakes with public access
8 golf courses
98 miles of hiking and biking trails
50 miles cross country ski trails
Consider this your invitation to experience all of Oconto County's abundant resources. Enjoy the wildlife, the scenery, and friendly communities. Whatever you choose as your favorite pastime, Oconto County has a trail system, with nearby accommodations, to satisfy your quest for adventure. While you are here, enjoy our museums and historical sites, unique shops and galleries, and community festivals.
Oconto County is the place for you to build or expand your business!
Community Development and Technology Development Tax Credits
Aggressive development finance incentives
Available trained workforce
Cooperative local governments
PLEASE NOTE: Rates subject to change without notice.