Muntz Angling
SHARE THIS PAGE
(612) 590-9860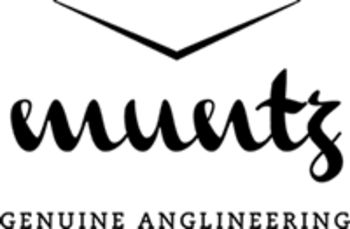 Greater Minnesota and Northwest Wisconsin
Great fishing is often not too far away from my home in Saint Paul. I offer fishing trips for most game fish species and skill levels. Areas we can fish for day trips are within about an hour from the Twin Cities metro including nearby Wisconsin and the Saint Croix National Scenic Riverway as I am an authorized fishing guide within the National Park Service on the Saint Croix and Namekagon Rivers.
In early May, my focus is on largemouth bass, preferably in Wisconsin with opener on the first Saturday and home to some of my favorite spots. At peak fishing, it's not uncommon to catch dozens of bass in a day out on the water; often on surface lures for the most fun. These trips usually mix in some incidental northern pike as well for a good fight on medium tackle.
Muskie fishing comes into the fold on Memorial Day weekend. Good opportunities are to be had in lakes or rivers depending on conditions this time of year.
Summertime trips vary greatly depending on species targeted, skill level, and personal dexterity. River trips always require caution with water current and unsuspecting underwater hazards. They also provide some of the most active fish in the late spring, hot summer heat, and late fall after lakes typically turn over.
Many river sections have boat ramps but water levels dictate which boat to bring. Often times, it can be just one passenger in a 12 foot boat. In higher water or deeper stretches, we can do 2-3 passengers in the 16 footer. Species targeted are smallmouth bass, northern pike and muskie.
In some places, it takes real work to carry a boat in to access great waters, but the rewards can be special and my clients will likely need to assist. I recommend these trips for experienced muskie anglers looking to learn the river.
Fishing lakes in summer employs a variety of techniques depending on species targeted. Multi-species outings can be a nice way to latch onto a bite. Most groups get into some largemouth bass and northern pike in an average day of fishing. Special preparation is taken for each angler all day long to provide the best results possible.
With the onset of fall in September, I focus mainly on targeting muskies. For those who don't already know, this is the time of year when the fish binge, before the water temps drop and make them sluggish. It means big fish and more sightings. Figuring out the learning curve of the day becomes shorter. There are several lakes I frequent with up to 30 years of personal muskie fishing history experiences on those waters. Most seasons have produced trophy 50" or better fish in my boat. I provide high quality gear including Saint Croix rods, Abu Garcia reels and tackle boxes loaded with customized lures that help you fish more efficiently and are proven to produce. Whether you are looking to catch your first, or land the big one, I'm going to help your chances.
For those vacationing near Hayward, Wisconsin, I regularly outpost there as well. I am a recommended guide at Callahan Lake Resort and have fished nearby lakes and the Chippewa and Namekagon Rivers for years.
Watercraft
Alumacraft Lunker 16' with 40 h.p. Mercury Four Stroke & 80# MinnKota Terrova iPilot
Alumacraft 12' T12S with 15 h.p. Mercury Four Stroke
Alumacraft 12' 1236 car top jon boat with custom portage wheels, Yamaha 6 h.p. outboard & MinnKota tiller trolling motor
Alumacraft 15' CL Canoe
Rates
Rods, reels and custom tackle are always provided. Fuel is included and optional carpooling is available.
8-10 Hour Full Day $260
For 1 or 2 people for 8-10 hours
4-5 Hour Half Day $160
For 1 or 2 people for 4-5 hours
For additional guests and/or watercraft, please call for pricing. Upon request with advance notice, I can cooordinate with familiar outfitters or additional fishing guides in these areas to accommodate larger groups. Fuel, rods, reels, Lowrance fish finders and my custom tackle are part of the package along with optional carpooling as well.
PLEASE NOTE: Rates subject to change without notice.
Waters Guided
Chippewa River East & West Forks
Namekagon River
Rum River
Saint Croix River
Fish Targeted
Largemouth Bass
Muskie
Northern Pike
Smallmouth Bass