Mack's Motors, Inc.
SHARE THIS PAGE
4224 S. Kinnickinnic Ave
St. Francis, WI 53235
(414) 483-4628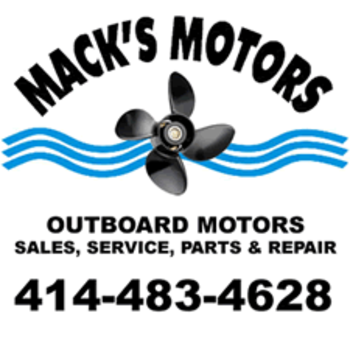 LL $AVINGS
LAKE-LINK MEMBER ADVANTAGE SAVINGS
Lake-Link Members receive 5% off on tune-up's, repairs & rebuilds.
Only one discount per visit. Discounts may not be used with other special offers. Must provide your Lake-Link Member card and/or Member number to recieve discount.
Click here to learn more about the Lake-Link Advantage Program.
We Specialize in Servicing the Motors No One Wants to Touch!
Mack's Motors is a family owned and operated business that specializes in doing the work that most others can not. We have been in business for more than 25 years and the owners are still the people working on your job. We are a small shop that focuses on the service and repair of older boat motors that others can no longer work on. We carry an extensive stock of vintage outboard parts allowing us to repair or service your antique or older model outboard from as far back as the early 1950's.
Additionally, we work on most small engines, older and new boat motors, we do boat repair and light trailer maintenance and repairs.
We Do Most Everything!
Trailer Lights
Prop Repair
Pack and Repair Trailer Bearings
Boat Repair

Winterizing
Tune-Ups
Major Repairs
Most Small Engine Repair
Product Lines...
We pride ourselves on selling Wisconsin made product lines. We are the Southeastern Dealer for the following product lines:
Mirrocraft Boats
Genuine Evinrude & Johnson parts & accessories
Karavan Light Duty Boat Trailers
Dura-Glass Duck Skiffs
Johnson Outboards and Propellers
Cranberry Creek Canoes
Authorized Dealer for Suzuki Marine
We also have pre-owned boats, canoes, duck skiffs, trailers, outboard motors, propellers, and used trailers, as well as a variety of marine items for sale.
We also carry a large selection of used parts, old & new, and an extensive stock of vintage outboard parts.
Come and see us or call for all your boat and outboard repair needs!
PLEASE NOTE: Rates subject to change without notice.