Live Action Guide Service - Green Bay
SHARE THIS PAGE
(920) 619-9175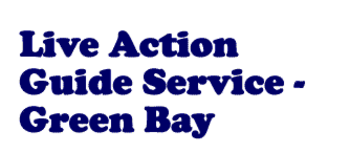 About Us
Live Action Guide Fishing is a local Green Bay guide service provided by owner Zach Stadler mostly for Muskie, Walleye and Bass fishing on the Bay of Green Bay. Zach is an experienced fisherman from the area that has been fishing his whole life. Zach has a 20 foot maroon Ranger with a 225 Mercury Optimax. When we fish we will be doing a combination of casting and trolling. Casting mainly in spring and early summer. Trolling in the summer to early fall. Zach also does ice fishing for White fish, Walleyes and possibly Northerns. Live Action Guide Service provides half day and full day guides which have prices listed on the pricing page. Book a trip today!
Rates
Half day of fishing (5 hours) - $300.00
Full day of fishing (10 hours) - $400.00
The Bay of Green Bay
The whole west shore from Marinette to the Fox River
Sturgeon Bay all the way to the Fox River
PLEASE NOTE: Rates subject to change without notice.
Waters Guided
Bay of Green Bay
Sturgeon Bay up to the Fox River