Ice Fish Green Bay
SHARE THIS PAGE
(920) 851-4214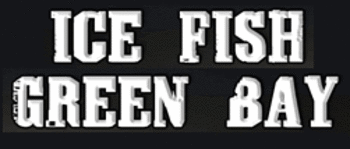 Ice Fish Green Bay
Green Bay is a legendary destination for winter anglers. We are geared up for a great winter. Ice Fish Green Bay and Alexander Sport Fishing offers the most extensive ice fishing packages on the lake and are ready to show you a great time! We fish the scenic waters of Green Bay in Brown County, Green Bay in Door County, and Sturgeon Bay Wisconsin.
What are you looking for? We offer lodging, 20 fish houses in many sizes to fit your crew, Bret Alexander Green Bay's top ice fishing guide, bait and tackle, Polaris Ranger Transportation, fishing tactics, and more..... Are we making our point! We have what you need and want from a full scale guide service, from A-Z!!!
We are looking forward to giving you a memorable trip on the ice, we will go to any and all measures to make sure that happens. Safe transportation, world class fishing opportunities combined with Green Bay's top fishing guide is for sure to equal the ice fishing trip of a lifetime. Door County Ice Fishing on Green Bay at its finest, whether it be for walleye, whitefish, perch or northern pike, you will never forget your trip... Drop us a line today to book your Green Bay Ice Fishing trip.
About Us Ice Fish Green Bay was founded by well known and respected multi-species guide Bret Alexander. Bret's love for fishing does not stop when the ice hits, it actually heats up.

Bret spends EVERY SINGLE fishable winter day on the ice patterning huge walleyes and bio mass schools of whitefish, along with perch and northern pike. Bret accompanied with Lonney Goman and other top guides can offer you the best experience on the ice no matter the size of the group. From 2 people to 30, Ice Fish Green Bay has the resources and the know how to make your guide trip memorable from icing big fish to getting the knowledge to be able to go out and do it on your own.
The Ice Fish Green Bay team fishes miles of scenic Green Bay, from Sturgeon Bay to the Fox River, no matter where the fish are and biting, we will have them dialed in for you. We target monster walleyes, huge schools of whitefish, jumbo perch, and pig pike depending on what you want to fish for on your trip.
Your ice fishing guide trip will be comfortable, fun, and loaded with big fish. Ice Fish Green Bay has great sponsors which equals; warm heated Frabill shacks to fish out of, power ice drills to get to the fish fast, Vexilar Flashers to fine tune the exact presentation, and quality rods and reels when it counts the most.
All you need is a good "fish" attitude, and leave the rest up to us!
Green Bay Ice Fishing Guide Service - Licensed and Insured
Your Ice Fishing Trip Our Trip with Ice Fish Green Bay will be professional, courteous, knowledgeable, and most importantly fun from start to finish. Our full day ice trips are from sunrise to sunset, so be prepared to catch a ton of fish. Our half days trips either run from sunrise to 11 am or 11:30 am to sunset and are a very popular option.
We provide absolutely everything on your guided ice fishing trip. This includes safe transportation from shore to our hot spots in comfortable Polaris Rangers, all rods/reels/tip-ups/lures needed, power Jiffy Ice Drills, electronics (GPS, Underwater Camera, Vexilar), heated Frabill ice shacks and most importantly hungry and active fish.
We fish for walleyes, whitefish, northern pike and perch on the Bay of Green Bay and Sturgeon Bay. So please when booking your trip mention what you would like to fish for, and we can "tune" you in to how good the bite has been and where we will be accessing the water from. We are on the ice 7 days a week targeting the fish moving, so locations change on a daily basis.
Door County Ice Fishing Guide Bret Alexander Walleye Fishing Door County, Door County Ice Guide for walleye, whitefish, perch and northern pike
Ice Fishing Rates
$160.00 Full Day
$100.00 Half Day
All Rates Are Per Person
*Group Discounts Available, Call for Details
What you Should Bring
Valid Wisconsin Fishing License
Food or Beverage for Day (Alcohol is Allowed)
Warm Clothing (Includes Warm Boots, Gloves, Hat)
Sun Glasses
Cooler or Something to Take Your Catch Home
Ice Fish Green Bay will send you pictures and videos of your daily guided trip free of charge.
***Fish Cleaning*** Can be arranged for small fee
Daily Shack Rentals Ice Fish Green Bay offers premier HEATED ICE SHACK rentals on the HOT SPOTS of Green Bay and Sturgeon Bay. It could not be any easier or more affordable to go out and catch your own fish in extreme comfort in known "FISH" spots. We strategically place and move each shack daily to keep on fish patterns and movements. We drill the holes you fish, does it get any simpler? Most shacks are set up on ideal whitefish schools, with great walleye fishing in the same vicinity.
Rates for the Ice Shack Rental
$150.00 for 4 People.
Each Additional person is additional $25.00 up to 6 people total.
Each ice shack COMFORTABLY seats 6 people.
Transportation from our Polaris Rangers is additional $10.00 for all people in your group (to and from ice shack).
Rod Rental is also available for $5.00 per rod/reel combo per day. *Broken Rods are your responsibility, lost line or tackle additional $5.00.
Persons Renting Shack for day, responsible for clean up.
Remaining balance of rental is due upon end of day/trip.
Shack rentals are non-guided fishing trips.
PLEASE NOTE: Rates subject to change without notice.
Waters Guided
Bay of Green Bay, Brown County
Sturgeon Bay
Fish Targeted
Northern Pike
Walleye
Whitefish
Yellow Perch