Dave's Turf & Marine
SHARE THIS PAGE
W2755 East Gate Rd.
Watertown, WI 53094
(920) 261-6802
(920) 261-5240 - fax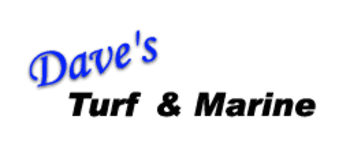 Dave's Turf & Marine's beginnings came about in 1949 when Leni's dad started a saw sharpening business in his basement. In 1950 heopened the business on Fourth Street in Watertown selling and servicing lawnmowers, chainsaws, go-carts, etc. In 1959-1960 a new building was built on W. Spaulding Street in Watertown.
In 1961 Dave Kahler came to be part of the business and later in 1966 bought a portion of the business that came to be known as Dave's Turf & Marine.
The business grew out of that location and the present building became our new house in 1988. We have approximately 27,000 square feet of sales and service area.
Sales... We sell Princecraft - the finest aluminum boat on the market and Evinrude, Johnson, Mercury motors. We have been one of the top selling Princecraft dealers for the last 3 years. We also carry a full line of boat and motor parts and accessories.
We also carry John Deere lawn & garden & commercial equipment, along with a full line of parts and accessories. We have been a John Deere dealer since 1975
We have the finest group of sales and service people in the area. Our customer satisfaction rate scores are always 95% or higher. If you are looking for the very best products and the most sincere treatment from the very best people come and check us out. You will be happy that you did.
Hours...
Monday - Friday
8:00 a.m.-6:00 p.m.
Saturday
8:00 a.m.-3:00 p.m.
Sales: (920) 261-6802
PLEASE NOTE: Rates subject to change without notice.