Dahminator Charters, LLC
SHARE THIS PAGE

West Bend, WI 53090
(262) 689-3936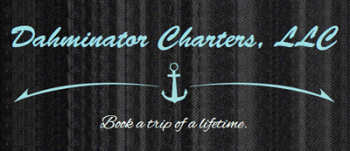 Captain Jeremy "Red" Dahm
United States Coast Guard and State of Wisconsin Licensed Guide
I am a small business owner with the customer in mind at all times. I am from West Bend, Wisconsin, and offer charter services on Winnebago, Poygan, Wolf River and Lake Michigan out of the beautiful Port Washington harbor. I have over 20 years of experience fishing in these areas. As a small business owner, I can give each individual more attention and teach the art of fishing. I always give 110% in locating and catching fish for my clients.
Spring Fishing - April and May
Walleye and White Bass on the Wolf River - North of Freemont south to Lake Winnebago
Summer Fishing - May to September
Salmon and Trout off the shores of Port Washington, WI, with fish cleaned and grill ready!
Winter Fishing - December to March
Walleye, White Bass, Crappie, Perch on Lake Winnebago and Lake Poygan
The Boat
17.5 foot Deep V Monark, powered by a 150hp Mercury and 8hp Mercury 4 stroke kicker. Minnkota bow mount with auto pilot. Two Lowrance sonar/GPS units. Top of the line tackle is provided to maximize your catch.
PLEASE NOTE: Rates subject to change without notice.