Bill and Gills Guide Service
SHARE THIS PAGE
(920) 680-7660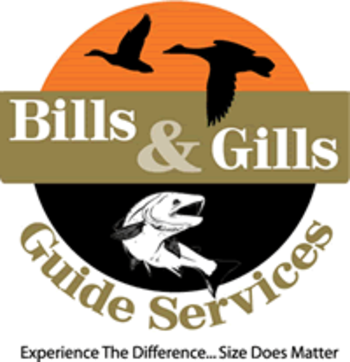 Welcome to Bills & Gills Guide Services
About Us
Captain Jim has endured over 50 years of outdoor adventures. In this time frame he has learned a lot in the aspects of fishing and hunting. He has fished and hunted from Florida all the way up to Canada, and most places in between. The main thing he has that separates him from other guides is a passion for the outdoors and all that it has to offer. He will strive to make your trip an experience you will remember for many years to come. When you book a trip with Jim, you will receive all of his attention and will be instructed by one of Wisconsin�s finest guides. He has created the company Bills & Gills Guides Services, which is based out of Green Bay, Wisconsin to help people get more out of each and every outdoor experience. His knowledge and perseverance are a sight to behold, whether it is a guided fishing trip on your boat or his, or a waterfall adventure, you will not be disappointed. References are available upon request.
Duck Hunting
Duck Hunt Green Bay Wisconsin on Lake Michigan
The duck hunting on the Bay of Green Bay for Diver Ducks has become the place to come for a hunt of a life time. We invite you to come and experience some of the world's finest Diver Duck hunting on the Bay of Green Bay with Captain Jim Klein. Captain Jim has over 40 years of experience for chasing water fowl on big waters and potholes all over the continental USA. Water fowling is not just a hobby, but a passion of Jim's.
The old world art of hunting over handmade decoys mixed with some of today's finest technology makes for the best kind of hunting that one can experience.
Some of the decoys you will be hunting over are more than 80 years old; some are made of wood, and some are made of cork. The hunters will be transported out to the layout boats and set up for some of the most incredible and breath taking sights and sounds that anyone could imagine. We try to give you the experience of what water fowling was like long ago. On your hunt you will be hunting for Bluebills, Redheads, Canvasbacks, Golden eyes, and Buffleheads. Our hunts are available to be booked during the mornings and afternoons.
Duck Hunting Gear & Tactics
The hunts consist of five hours on the water. The tender boats and the layout boats are equipped with marine radios so our clients are in constant communication with our guides. Our equipment is all US Coast Guard approved. We scout every day so we are able to put our clients on fresh birds daily. We hunt in most types of weather, but if Captain Jim does not feel that it is safe, we will reschedule for another time. Book your hunt today!
Fishing Wisconsin
"FISH ON!!" and a screaming reel are just some of the sounds you will encounter when you fish with Captain Jim Klein. He has been fishing all over the US and Canada for over 50 years. Jim knows just what bait the fish want. He will not only show you how to find the fish, but will also teach you how to catch them and set up your boat to catch more fish. Captain Jim is one of Wisconsin's most sought after fishing guides. He can take you fishing on one of his boats or go out with you on your boat, and help fine tune your boat to catch more fish. His experience and attention to detail are second to none. Whether you are fishing for Pan Fish, Walleye, Muskie, Perch, or Salmon, it will be an experience that will not soon be forgotten.
Captain Jim starts fishing the Wolf River as soon as the ice goes out and continues fishing downstream to Lake Poygan and all the way to Lake Winnebago. He mainly targets Walleyes, but has been known to take clients after White Bass, Muskie, and Salmon, with the occasional Pan Fish trip. The perch fishing on Lake Winnebago has become phenomenal. As the weather warms up, the Bay of Green Bay and Lake Michigan become the target waters. The Bay's world class Walleye fishing produces numerous Walleye in the 30+ inch class, and Lake Michigan gives up limits of Salmon. As the summer comes to an end, the focus becomes the elusive Muskie. People come from all over the word to fish this fishery. Whether, you want to fish in your boat or fish in one of Captain Jim's, call today to book your trip!
Ice Fishing
As the lakes start to freeze, the ice fishing season begins! As soon as the ice is safe, you will find Captain Jim in pursuit of fish. Lake Poygan is usually one of the first lakes to have fishable ice. The biggest chase of Walleyes, White Bass, and Perch starts on Lake Poygan as well. As winter becomes more prevalent, the focus becomes Lake Winnebago and the Bay of Green Bay for great Walleye, White Bass, and Perch fishing. The Bay of Green Bay has become a popular spot for white fish ice fishing.
During the month of February, you will find the Bills & Gills Crew in search of Sturgeon as the Sturgeon spearing season opens. We rent shanties and guide many people to a unique experience of Sturgeon spearing. Our combined knowledge and experience makes Bills & Gills one of the top guide services in the nation for an ice fishing or Sturgeon spearing trip. We rent shanties on Lake Winnebago, Lake Poygan, and the Bay of Green Bay. Give us a call today for any information or any questions you may have; we will be happy to assist you in any way!
PLEASE NOTE: Rates subject to change without notice.
Waters Guided
Bay of Green Bay
Lake Michigan
Wolf River
Fish Targeted
Brown Trout
Coho Salmon
King Salmon
Lake Sturgeon
Lake Trout
Muskie
Rainbow Trout
Steelhead
Walleye
White Bass
Whitefish
Yellow Perch