BBLADES Professional Propellers, LLC
SHARE THIS PAGE
N5007 State Highway 73
Princeton, WI 54968
(920) 295-4435
(920) 295-4436 - fax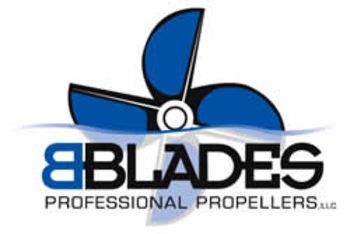 About BBLADES
BBLADES Professional Propellers operates out of a 1600 sq/ft facility in the heart of Wisconsin. The new shop contains all the equipment needed to customize and repair any and all propellers to our customer's desire. Located on the Fox River, we are connected to a 5500-acre Lake known as Lake Puckaway. This location offers BBLADES the opportunity to maintain close relationships with the local boating public. In addition, BBLADES has the ability to test locally and obtain immediate feedback on custom propeller work.
The BBLADES Professional Propellers staff has a combined 30 years of experience in the performance marine industry. This experience consists of a variety of marine knowledge. Brett Anderson, owner/operator, spent 10 years working at Mercury Marine. The last 6 years were spent at Mercury Racing working hand in hand with Mercury propeller guru and marine legend, Dennis Cavanaugh. Those years of assisting in the management and growth of the famed Mercury Racing Propeller Lab were priceless. That experience and knowledge has spilled over into BBLADES Professional Propellers to bring BBLADES into an elite league of specialty propeller facilities.
The technicians at BBLADES Professional Propellers are highly trained professionals with a vast and intimate knowledge of propeller customizing and repair.
BBLADES Professional Propellers uses an expansive network of marine OEM's, Dealers, Racers, and consumers to stay on top of the latest developments in marine propulsion systems to better serve our customers.
Propeller Services BBLADES Professional Propellers is a full service custom propeller facility. Clients can expect nothing less than top of the line marine propeller repair and modifications with competitively priced propellers and propeller hardware. BBLADES offers the customer unlimited propeller options. BBLADES can "Lab Finish" or "Blueprint" any stainless steel propeller.
BBLADES is familiar with the smallest stock outboard propellers to the largest #6 SSM propellers. If you race stock outboard class or a 40hp inflatable, we have you covered. If you need to be first to the best honey hole in your bass rocket, or race circle tracks in an OPC or Champ tunnel hull, we can cut down your ET. If your forte is the liquid quarter mile or the new venue of offshore racing in OSS, SBI, or APBA, we are sure we can meet your needs!
Diameter changes, cup heights, thickness adjustments, or a basic repair, are the daily routine for BBLADES Professional Propellers.
BBLADES Professional Propellers offers propeller repair and customizing to ALL propeller brands including aluminum work. If your prop is damaged, we can bring it back to original specifications or even better than new spec's. BBLADES also repairs all types of skegs including replacements if necessary.
Besides the services listed... we strive to offer all our customers with the knowledge to make their set up the best it can be. As always, suggestions, advice and general boating conversations are free and welcomed!
PLEASE NOTE: Rates subject to change without notice.