A-n-J Charters Fishing
SHARE THIS PAGE
State Route 2
Port Clinton, OH 43452
(419) 341-0350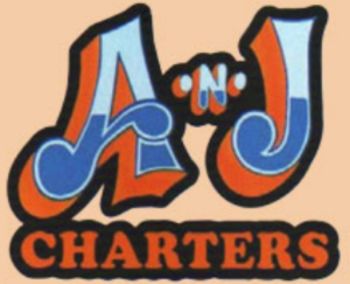 About Us...
At A-n-J we understand how the need to fish can take control and make it impossible to go on with life until you can get your hook wet. That's why we offer the best fishing boats for Lake Erie fishing charters
At A-n-J Charters we are equipped with top-notch, local skippers and crews plus quality tackle and gear to give you the competitive edge to make every outing unforgettable.
Not just boats and drivers, but fishing guides with an uncanny ability to sense fish and create exciting fishing experiences for all of our patrons.
Why Choose Us?
You will fish a full 8 hours, your trip out & back is on us
The chances of catching your limit with us is greater
We supply fishing poles when needed
We supply the live bait for our walleye & perch trips
If you need help with overnight lodging we can help
We Offer...
Walleye Trips
April Thru November

8 Hours
(Fishing Time)
- $420.00
7 Hours
(Dock to Dock)
- $390.00
6 Hours
(Dock to Dock)
- $360.00
-Limited From 1 to 6 Persons-



Bass Trips
-Limited From 1 to 6 Persons-

8 Hours
- $460.00

Bait Optional
Ice For Fish - Included
Dock Time Open

Perch Trips

8 Hours
(Or Limit)
- $275.00


Executive Charters
We Know How To Show You & Your Guests A Perfect Time!

Walleye, Perch Trips - All Bait & Ice Furnished
Smallmouth - All Bait Extra
All Tackle, Rods & Reels Provided
A Good Box Lunch With Pop & Beer
Hotel or Camping Reservations Can Be
Made For Your Party If Desired
All You Need Is A Cooler To Take Home Fish
All This For ONLY:

8 Hours
Walleye
Bass
Perch
$560.00
$590.00
$425.00
Lake Erie Custom Cruises Also Available!
PLEASE NOTE: Rates subject to change without notice.