Anglers Choice Guide Service
SHARE THIS PAGE
(715) 892-3020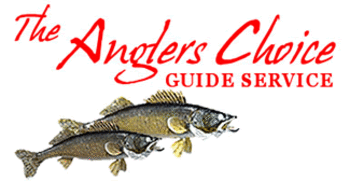 Experience the best fishing in Northern Wisconsin with the area's most dedicated, licensed and insured, full-time guide service. The Anglers Choice Guide Service is a lifelong passion and a full time, year round operation, offering a 3 county wide fishing and hunting opportunity. This includes Vilas, Iron, and Oneida counties, Wisconsin along with Lake Superior and Lake Michigan.
Ice fishing includes 6 permanent, wood, insulated and heated ice houses located on several different lakes to provide specific fishing opportunities for specific species of fish.
John offers to his clients 44 years of fishing knowledge, 2 world records and 2 outstanding angler achievement awards documented at the national fresh water fishing hall of fame, located in Hayward, WI.
John's interest is in helping his clients have an enjoyable, successful fishing outing by sharing the knowledge he has gained. He loves sharing the joy that fishing brings, especially with the young people. The Angler's Choice Guide Service offers its customers a "no fish, no pay" policy, excluding elusive musky.
Accomplishments
2 Fresh Water World Records
2 Outstanding Angling Achievement Awards
Documented at the Fresh Water Fishing Hall of Fame in Hayward, WI
Full page article published in July 2008 Business Review section of Lake Land Times newspaper of Minocqua, WI
Outdoor Radio Interviews: WXRX, Dan Small Outdoors Radio Show
Outdoor Writer: Midwest Outdoors Magazine, fishinginfo.com, lake-link.com, BoatU.S.
Outdoor Sport Shows: Live seminars with powerpoint visual aids.
Client fishing pictures published weekly in The Sports Section of the Lake Land Times newspaper of Minocqua, WI
Equipment
You will be catching fish out of a 2016 Alumacraft 20 1/2 ft Pro Competitor Boat powered by a 2016 150 H.P. Mercury Four-Stroke Tiller control, Bow Mount I-Pilot Minn Kota trolling motor,Transom Mount Minn Kota trolling motor, Lowrance HDS 8 Depth Locater and G.P.S.
All the tackle and gear is provided (rods, reels, lures, and tackle). You will need a current WI fishing license, appropriate clothing including rain gear, and a positive attitude.
Rates (all equipment included: rods, reels and tackle)
$315 up to 9-hour day 1-3 people (BAIT INCLUDED)
$235 up to 4.5-hour day 1-3 people (BAIT INCLUDED)
$50 per additional person
Requires a $150.00 deposit per day. Full or 1/2 day.
Ice Fishing Rates
$270 full day (8 hours) for 1-3 people (INCLUDES ALL BAIT, HOOKS, AND LURES)
$230 half day (5.5 hours) for 1-3 people (INCLUDES ALL BAIT, HOOKS, AND LURES)
$50 per additional person
Meals
Shore Lunch: $15 per person, which includes, corn on the cob, baked beans, fresh fish caught and cleaned that day, fried onions, potatoes and bottled water.
Box Lunch/Sandwiches: $12 per person, which includes, homemade bread, deli sliced meats and cheese, (no packaged lunch meat), tomatoes and lettuce, (these are 1 pound sandwiches) and bottled water.
PLEASE NOTE: Rates subject to change without notice.
Waters Guided
Other lakes in Vilas, Iron and Oneida Counties!
Fish Targeted
Black Crappie
Bluegill
Largemouth Bass
Muskie
Northern Pike
Smallmouth Bass
Walleye
Yellow Perch