Adams County Chamber of Commerce
SHARE THIS PAGE
500 Main Street
P.O. Box 295
Friendship, WI 53934
(608) 339-6997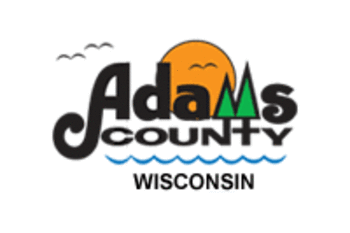 An unknown author once wrote: "So live that your memories will be part of your happiness." In Adams County, there are plenty of ways to make memories that will bring you happiness for years. In nature's playground, we would like to encourage you to bring your own toys to enhance the moment.
We're proud of our county, and all that it offers to visitors and residents alike - once they experience that thoughtful moment when "what if" turns into "why not?"
It can happen on a quiet ski trail... on the seat of a fishing boat... on the saddle of a bicycle... on the back of an ATV... even in a sleeping bag beneath a sky full of stars. Of course, you don't have to be enjoying the great outdoors to get warm feelings about Adams County.
It can happen when you visit our grocers, who love to keep your tummies full.
It can happen when you stop by our restaurants, where the owners deliver a relaxing atmosphere in which to engage and deepen friendships together any time of day. And it can happen in our local pubs, as our tavern owners welcome you with a variety of libations with which to keep your whistle wet!
So welcome to Adams County. Thank you for choosing to spend a part or all of your life with us.
Outdoor Adventures Castle Rock Lake
In Adams County, the shores of Castle Rock Lake are dotted with public launch sites, and visitors can enjoy water skiing, swimming, sailing, and boating on its beautiful blue waters. Spectacular sunsets await along the many miles of wooded shoreline where 25,000 acres remain in their natural state. For the angler there are walleye, northern pike, bass and perch lurking just beneath the surface.
Petenwell Lake
Lake Petenwell is Wisconsin's second largest lake at 23,040 acres or approximately 36 square miles. It was created in 1948 by the Wisconsin River Power Company with the construction of a dam across the Wisconsin River near Necedah. It has a maximum depth of 42 feet and is excellent for skiing, sailing or fishing. Private lakefront property is very limited as most of the virgin shoreline is undeveloped forest. Wildlife abounds including one of the larger populations of wintering bald eagles in Wisconsin.
Hunting
Adams County has a thriving wildlife community, thanks to both sound management practices and minimized habitat encroachment. A few once prevalent species have staged recent comebacks, most notably the wild turkey.
In addition to the rifle deer season in November, there are bow hunting and muzzle loader seasons, and seasons for waterfowl and other species. All questions relating to season length and other regulations should be addressed to Department of Natural Resources personnel at the Friendship Ranger Station.
Canoeing
The Wisconsin River was the canoe route for the Winnebago and Chippewa tribes and, later, the French voyagers. In addition to the magnificent Wisconsin, there are a hundred miles of scenic streams and rivers in Adams County just waiting for you to dip in a paddle. Several area establishments offer canoe rentals, as well as bait and all the supplies you will need on your own voyage.
Other Attractions
Trapping
Golf Courses
Horseback Riding
Petenwell County Park
The Van Kuren Trail

Dyracuse Motorcycle Recreational Area
Roche-a-Cri State Park
Castle Rock County Park
Quincy Bluff and Wetlands Natural Area
Winter Activities
Snowmobiling
Adams County boasts over 200 miles of state-funded, well-groomed, well marked snowmobile trails.
Many Adams County businesses and restaurants have snowmobile parking and loading areas. There are a score of snowmobile clubs and associations. Area businesses and clubs sponsor several snowmobile races and events during the winter months - and even a couple in summer.
Detailed trail maps are available through the Adams County Chamber of Commerce & Tourism and at local businesses.
Ice Fishing
While fishing in Adams County is great in any season, there is a particular species of angler who cannot wait for the water to become thick enough to stand on.
The many lakes, ponds, creeks, and rivers in Adams County offer countless opportunities to the ice-fishing enthusiast. Several area clubs and businesses sponsor ice fishing events - with the emphasis on fun - during January and February.
Cross-Coutry Skiing
When the golden leaves of autumn have fallen and snow blanket Adams County, the many miles of well-maintained hiking and walking trails lend themselves equally well to the cross country skier or snowshoer.
Offering particularly beautiful winter scenery are Roche-a-Cri State Park and the Van Kuren Trail. So put away your Nordic Tracks and come experience the real thing.
PLEASE NOTE: Rates subject to change without notice.