Wolf River New London Area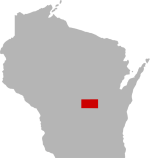 SHARE THIS PAGE
| | |
| --- | --- |
| | @ the lake |
COVID-19 MESSAGE
At Kwik Trip / Kwik Star, the well-being of our coworkers and our customers remains our top priority.
All of our stores remain open to service you.
Please read our message to our guests.
DISPLAYING 1 TO 10 OF 3,124 POSTS
FILTER OPTIONS
4/10/20 @ 9:44 AM
FISHING REPORT
MOON PHASE (90%)
Waning Gibbous
Fished yesterday afternoon/evening by Shaw's landing. Only 1 other truck/trailer in Parking lot. I now know why. Fished many hours without so much as even a "bump". Fished upriver from landing.
Only thing I caught was a cold. BURR!
I wonder if most fished found there spawning areas down river. I see in Fremont posts that they are having some success.
Any thoughts?
DISPLAYING 1 TO 10 OF 3,124 POSTS