Wolf River New London Area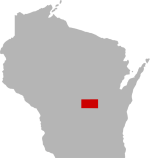 SHARE THIS PAGE
DISPLAYING 1 TO 15 OF 692 POSTS
FILTER OPTIONS
FISHING REPORT
Fishinisfun, You did alot better than me and others in New London this morning. I just came off water at Shaws Landing with 2 other guys. We tried dragging crawlers, Throwing Flies, and jigging minnows with no luck. We caught 1 carp and saw 1 fish landed by another boat. I'm assuming your in town or above town then.
Thx for the optimistic report!
FISHING REPORT
Fishing yesterday afternoon and targeted crappies. Caught enough for a couple meals near wood. Also caught a few small eyes.
Did anyone else's vehicle have an attempt to screwdriver the window open? On the way home noticed wind noise from passenger side and noticed when I got home someone tried breaking into my truck while parked at the boat launch next to the bait shop on X
DISPLAYING 1 TO 15 OF 692 POSTS