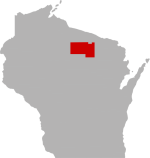 SHARE THIS PAGE
| | |
| --- | --- |
| | @ the lake |
COVID-19 MESSAGE
At Kwik Trip / Kwik Star, the well-being of our coworkers and our customers remains our top priority.
All of our stores remain open to service you.
Please read our message to our guests.
DISPLAYING 11 TO 20 OF 2,292 POSTS
FILTER OPTIONS
4/30/20 @ 1:29 PM
FISHING REPORT
As of yesterday (4/29) all boat landings, campgrounds, parks, trails and tribal roads located within the exterior boundaries of the Lac Du Flambeau Indian Reservation are closed until further notice.
This means the Lac Du Flambeau Chain (Fence, Flambeau, etc.) and all other lake boat landings are closed to non-full-time residents. Signs are at the landings.
A stay at home curfew on the LDF Reservation has been in affect already (10 pm to 6 am).
Ice has been melting quickly due to heat, wind and rain. Big Arbor Vitae is now ice free. Docks are showing up on some of our favorite lakes, but not all yet.
Check out the DNR's website for available launches and shoreline access.
Gov. Evers Safer at Home order recommends anglers continue to practice social distancing whether from boat, dock or shoreline. It is recommended only anglers living in the same household should fish within six feet of one another. (I think I read somewhere, Mother-in-Laws at 26'…maybe I'm wrong!)
I'm posting this as information to anglers heading out. Remember, Don't Shoot the Messenger! (or chuck crankbaits at his head)
We will be open until 10 pm Thursday night, midnight on Friday and reopen at 4 am Saturday morning. Our store capacity is 8 persons per time in store including employees so please be patient.
All bait, except redtails, dace and wigglers in stock.
4/28/20 @ 3:42 PM
FISHING REPORT
MOON PHASE (28%)
Waxing Crescent
As we approach our 2020 opener we'll look back and wish things were as simple as "is the ice off yet?"!
That may be the simplest to answer. No, not everywhere. Trout, Star, and South end of Big Arbor Vitae, Fence, Big Crawling Stone all report ice still being on the lakes. Not good ice, but enough to keep boats off as of today.
One of the other issues facing the opener is the lack of public piers. Our public landings ARE open, yet due to a lack of manpower since many LTE's (limited term employment) people are not back to work, very few piers are in. Once again, as of this writing. So, be prepared and bring your tall boots to launch just in case. Also, due to road limits which are still on in some places, the trucks can't deliver the Docks. State campgrounds in the Lakeland Area, Nicolet, Willow, Turtle Flambeau will open May 1st.
The question of social distancing is being asked a lot. It's also the hardest to answer in terms of our fishing and opener. Following conversations with wardens here and in Madison, anglers are expected to adhere to the social distancing recommendations of 6' between persons. Meaning if you're fishing with someone from another household you must keep 6' apart. Fines could run $250 - $500 dollars depending on the court (not the warden). Whether or not a warden would fine someone would be at the discretion of the warden. I'm just the messenger here, so no need to respond. Had enough questions that this needed to be answered.
Water temps running 34-46 degrees depending on lakes that are open and how large (or small) and how clear (or dark). Should be a great Walleye opener, with plenty of options for pre-spawn to spawn fish.
Remember, things changing daily…this report as of April 28th, 2020.
We will be open at the shop, full of live bait and tackle. We will however only be allowing up to 4-5 customers at a time in the store to comply with distancing rules, so please be patient with us.
4/28/20 @ 10:42 AM
FISHING REPORT
MOON PHASE (28%)
Waxing Crescent
Did the Arbor Vitae loop this morning.
Big Arb is mostly open except Milkie Bay which is still pretty locked up. But the piers are in.
Little Arb is open but no piers.
Clear Lake is open from what i could see and the water is very high, over the beach even. No piers in.
Carrol Lake is open but no piers.
Madeline is open and the pier is in.
Stacks Bay on Minocqua is open but no piers.
That's it. More in a couple of days.
Jeff Bolander <[email protected]>
- Tuesday, April 28, 2020
4/27/20 @ 5:56 PM
FISHING REPORT
MOON PHASE (19%)
Waxing Crescent
A short update for you today. The store has been pretty busy the past few days. The ice is gone or almost gone everywhere right now. The fisherpeople have been pounding the crappie, perch and bluegill. No one bait is magic as usual but everything from small minnows, crawlers, wax worms, spikes and small plastics are working. It seems to be getting better every day. It's a nice run up to the Opener which is greatly anticipated this year. More on the Opener in a couple of days. Remember, we are open so come on in and let's talk some fishing. As always, be smart, safe and healthy.

Our jumbo crawlers are directly from Canada. Crawlers went up this year for a myriad of reasons. We are doing our best to keep the prices low. We have 2 dz jumbo crawlers for $6.75, and bulk crawler flats for $60. Your 1st scoop of crappie minnows is only $2 with any purchase. We have the lowest leech prices around which are direct form Minnesota. We will have medium to jumbo leeches in a couple of days. We also sell leeches by the pound. Our minnows are direct from trappers in central Wisconsin. No middleman! Fresher and lower priced. To order your crawler flats in dirt or bedding please call ahead at the Minocqua shop at 715-358-5130. If you don't get a response, as they are very busy, you can always call back or call me at 715-892-2751.
-----------------------------
Jeff Bolander, owner of Dewey, Catchem and How Bait Shop and Guide Post at www.DeweyCatchemAndHow.com
Reports at www.UpNorthFishing.com
Facebook page at https://www.facebook.com/DeweyCatchemAndHow
Check out my Up North fishing and resort web sites at www.UpNorth.info

Jeff Bolander <[email protected]>
- Monday, April 27, 2020
4/21/20 @ 2:24 PM
Most lakes 500 acres or less are just about out from taking a trip around town Sunday. The ice that's left is definitely unsafe other then a select few lakes.
As far as water temps, no clue but very cold considering most lakes are just thawing or half out as of now. Sorry not much of a report but won't be long and most lakes will b open within a few days or so.
4/21/20 @ 1:56 PM
FISHING REPORT
MOON PHASE (2%)
Waning Crescent
Hard to tell from previous posts whether there is still ice on the lakes up there. I'm assuming if there's any left it's just slush ice? I don't live up there so just wondering if someone could give me an idea of water temps up there! Would like to time my trip as best I can!
4/21/20 @ 1:41 PM
FISHING REPORT
MOON PHASE (2%)
Waning Crescent
Not so much of a Fishing Report, more of a Status Report on fishing here in the Lakeland Area.
While most know by now, Wisconsin's "stay at home" order has been extended through the 26th of May. State campgrounds are closed through April 30th. Here in the Lakeland Area, boat landings remain open.
Guiding is considered Non-essential (except for those of us that do it for a living), so unless otherwise notified, we won't be taking any bookings for trips between now and May 26th.
It is NOT legal to operate a motorized boat on the Michigan side of any Michigan/Wisconsin boundary water (i.e. Cisco Chain, Michigan side). So know where you are at all times when fishing this area, until the stay at home in this state is lifted.
We will be setting up our shop to open, for a limited number of customers at a time, here shortly. We have remained open for curb side business with the OK from our local police chief and on the premise that our business was deemed essential due to ammo sales.
As we know, things can change day to day. This report was written on 4/21/20. We will try to keep you updated.
4/20/20 @ 1:29 PM
FISHING REPORT
MOON PHASE (5%)
Waning Crescent
Boy, what a winter for ice fishing. We didn't think it could get much worse but now we have COVID-19 issues to deal with. And at this time we have a state government that thinks it's ok to congregate at Walmart or a Liquor store but not at their local state boat landings. Sheesh. But let's not go there cuz it just gets me and everybody else all riled up. We gotta use our heads here people. Our freedoms are at stake not to mention our livelyhoods. Please no more personal attacks. Everybody really wants the same thing. Let's get back to getting mad at someone for stealing our fishing spot or coming to close to us on a jetski while we're fishing. Ah, memories.

The fishing right now is unknown. We are right in the middle of not having enough ice to walk on and to much to put a boat on the water. What fishing there is is being done on the rivers and smaller shallower lakes. And by smaller I mean 100 acres or less and by shallow I mean 10' or less. The water temps on the open water is in the mid to lower 40s. Our weather forecast says we should be in the upper 50s pretty steady now to the Opener. Most of the lakes around here should open up this week.

Speaking of the Opener, I was just asked on a Radio interview if we'll have one. Well I can tell you for sure we will. And it's gonna be great! I don't care what the weather is or how the fishing is shaping up it will be great to get out there and continue the tradition. Only difference is we'll have to pay attention to social distancing and hygiene more than we might have in the past. No problem, right! More on the Opener coming in future reports.

As far as the store goes, we are open starting Wednesday the 22nd from 7am to 6pm. Come on in, browse, look around for that magic bait and talk about some fishing. We'll have a full compliment of minnows including the bigger ones as for the first time this year we can fish for bass (catch and release only) after April 1. Our crawlers should be arriving from Canada this weekend. I talked to the Canadian crawler supplier this morning and he informed me that the prices will be higher, up 40%, than last year because they are having a hard time getting pickers to work the fields as those pickers usually come from outside of Canada. But keep your distance though and don't feel offended if we don't shake your hand and are continually wiping down the surfaces with disinfectants.

Let's stay positive and get through this together. Don't let what one person or group says represent a whole people. For example, don't think that the northwoods doesn't want folks from the southern part of the state or any other state come and visit us. It's not true. Just be smart about it as we don't have the medical resources that you may be use to from where you came. Later!
-----------------------------
Jeff Bolander, owner of Dewey, Catchem and How Bait Shop and Guide Post at www.DeweyCatchemAndHow.com
Reports at www.UpNorthFishing.com
Facebook page at https://www.facebook.com/DeweyCatchemAndHow
Check out my Up North fishing and resort web sites at www.UpNorth.info

Jeff Bolander <[email protected]>
- Monday, April 20, 2020
DISPLAYING 11 TO 20 OF 2,292 POSTS