Turtle Flambeau Flowage, Iron County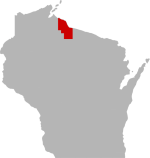 SHARE THIS PAGE
DISPLAYING 1 TO 10 OF 4,606 POSTS
FILTER OPTIONS
11/19/19 @ 4:26 PM
Kathy @ Flambeau Vista Retreat posted the info below this morning on FaceBook.
Please be VERY careful on early ice, several years ago we had an "early ice" drowning and don't want a repeat.
-------------------------------------------------------------------------------------------------------------------
Flambeau Vista Retreat, LLC
The Lake Bastine section of the Turtle Flambeau Flowage is iced over. A man was ice skating along the shore on 11/16/19. He said he was not hearing any cracking, and the surface was bumpy. No ice anglers have been seen by me yet. On 11/17/19 there was still open water by Piney Island just outside of Lake Bastine.
11/4/19 @ 10:55 AM
FISHING REPORT
It was the first year I didn't have any remorse in putting the boat away I fished this past Friday and Saturday, like a lot of October it was brutal out there. Friday I had two customers who endured the cold and wind for a day of walleye fishing we fished deeper water 14-30' caught 20 walleyes, kept a limit of 9. At days end I made it through the 9 fish without taking a hand warming break, my right thumb was numb however.
Saturday I fished differant waters in hope of tying a hook into a couple of the brute muskies I'd had encounters with. Another cold day with snow and a strong west wind. With temps below freezing, casting lures wasn't working well. We did a combination of trolling and working suckers slowly over structure. No takers. The father and son were dressed warm , we didn't have any problems staying warm but by days end you definitly are weather beaten. I looked into the shore line woods with snow coming down and leaves off the trees, it is time to start hunting. I fell asleep on the couch next to the wood burner after a whiskey manhatten my mind hadn't finished my pre season Minesota scouting itinerary.
Water temps the last days I fished were 37*. On Friday late in the day I went to an area I wanted to walleye fish and there was 200 yards of ice in front of it. This is my 9th year of guiding on the TFF I've never seen ice this early. The last two Octobers have been unusually cold. Based on the water temps and the upcoming weather forecast I would say it is pretty likely you won't be able to launch a boat on the TFF this weekend, an exception will likely be Murray's landing where you are putting into the river with current or the county park on north end not sure how far you'll be able to fish in either of those places.
Paul nice talking to you the other night, great you take the time to post pictures.
I had another great season, would like to thank all the people who fished with me this year.
Good luck to all the hunters out there, have a safe and fun hunting season.
Bobber Down Guide Service
(715) 776-0140
11/1/19 @ 2:34 PM
FISHING REPORT
MOON PHASE (24%)
Waxing Crescent
Thank you gentlemen.
I just came off the water for the last time this year. Water temp in the basins is 38.6 degrees. I had to break through ice between the islands south of Merkle. This will be the last weekend for the brave to get out and try for a giant before freeze-up
DISPLAYING 1 TO 10 OF 4,606 POSTS