Two Rivers/Manitowoc, Lake Michigan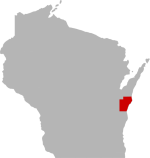 SHARE THIS PAGE
| | |
| --- | --- |
| | @ the lake |
COVID-19 MESSAGE
At Kwik Trip / Kwik Star, the well-being of our coworkers and our customers remains our top priority.
All of our stores remain open to service you.
Please read our message to our guests.
DISPLAYING 1 TO 10 OF 7,694 POSTS
FILTER OPTIONS
TODAY @ 8:30 AM
FISHING REPORT
MOON PHASE (94%)
Waxing Gibbous
Heady to Manny on Saturday afternoon and tried to get it out, but it was simply too windy for my 18 footers, even after waiting at the dock for a few hours. I then was able to get out by 4:00 am and went straight to 80 feet Sunday morning and setup. Dead sea until 9:00 am in 250 feet of water. My Moonshine "Atomic Melon, green) fly popped (35 feet down) and I had one on for 5 seconds and gone after it ripped some line off the spool. 30 minutes later, same pole and depth it popped again and I landed a 3.5 lb Coho. Flipped the boat around again and made another pass and again, the same downrigger dinner bell rang and the fun began. Managed to land the 9 lb king after quite the battle on many fronts.. Fish, Wind, he got into my lead core planar board line, knocked my Scotty release bin in the water (floats!!!), wind-whipped me sideways, got really wet, my net lanyard snapped and then my lead core got in the prop!! Pretty exciting!! Anyway, the wind was starting to get bad and I stayed a little too long, so was not a fun trip back! Should have listened to my Papas advice.. "When on the Big Lake and in a smaller vessel, when the wind starts up of bad weather is coming, leave immediately. No fish is worth your life or losing all your gear. Never had a hit on any other line and I tried 15 to 90 feet down with Moonshine spoons, flies, lead 3 and 5 color spoons and a Magnum dipsy with a Pro troll and Howie fly. Used many colors. What worked.. 250 feet of water, green flasher and fly, 35 feet down and 2.4 MPH. Stay safe and good luck all!
Kyle
5/31/20 @ 6:36 PM
FISHING REPORT
MOON PHASE (68%)
Waxing Gibbous
A little bumpy going out Sunday AM but this old body has seen worse as my son and I set in at 80ft.. Chad likes to steer so we didn't need the auto until a fish came. I had a couple deeper sets early thinking Chinook but that didn't happen so pulled those and had 6 lines top 25 feet by the time we hit 180ft. where our first fish hit. A Laker maybe 7# for my smoker hit a 5/8oz mono bird set spoon. A NFN braided dipsy rig set 3 out 60ft. took a very nice steelhead in pic hitting a spoon at 215ft.. Never too old to learn so I thank NFN for that 2018 video on how to rig that SW dipsy. That same rig took another Bow in 240ft.. We got out to 260ft. and pulled at 8AM. The larger Steelhead had at least 2 year classes of alewife and what looked like a couple smelt in it's stomach. Nearshore was mid-fifties surface offshore mid-forties. Good Luck !!
5/30/20 @ 7:36 PM
FISHING REPORT
MOON PHASE (57%)
Waxing Gibbous
Let the Elves get their beauty sleep, arrived at the Manty dock around 9:15 AM Saturday 5/30. Was informed by a concerned citizen it was no-BL-while-fishing-day-out-of-Manty, thought it was fake news so pressed on.
Anticipating the forecasted wind increase, ran north and out hoping to get a couple good hours in. Set up in 240, ended up working between 260 and 290 for the late morning/early afternoon. Conditions stayed good longer than I had hoped, we pulled lines ~ 3:15 PM as the NE started a blowin'. Best depth was the 280 to 290 range. Came to the dock with a 17# stocked king and two 10# class bows. Released and/or lost 7 or 8 fish. 17# king came on 75' rigger blue spoon, lost another king on that rig. Watched a monster king swim away with my flasher/fly stolen from the wire rig that was out 130 when the darn wire dug into itself at 350' and things fell apart real fast. Lost a big Lake Trout at the boat on a 5 color orange spoon, rainbow hits on 5 color and 2 color. The last two rainbows hit as the wind starting smoking, one hit a 200 copper, the other hit a 300 copper (magnum spoons).
Felt very fortunate we got a good four hour run in, and found some nibblers.
5/29/20 @ 12:50 PM
FISHING REPORT
Started Friday morning by setting lines into 96 ft of water and pointed the bow to the east. After contemplating pulling the pin around 730AM we finally found signs of life when a 38ft rigger released in 171 ft of water. Kept it pointed east same set up went again at 186. Made a few adjustments set a slide diver with a mag orange pk at 75 and 5 minutes later that went still in 186. Threw a 3 oz guppy on the board to get things a bit lower. Hit 190 and made a 180 headed back west. Newly adjusted board fired in 189 then again in 186. The west wind began to blow a bit by 9 AM as we headed straight into it. In 172 I noticed a few indications of things being a little lower, adjusted the rigger that fired 2 times already to 48 ft, 5 minutes later it fired in 171. All rainbows today with some acrobatics to them in the 56 degree water. Pulled the pin at 9:45 going 6 for 6.
DISPLAYING 1 TO 10 OF 7,694 POSTS