Two Rivers/Manitowoc, Lake Michigan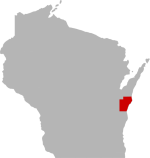 SHARE THIS PAGE
| | |
| --- | --- |
| | @ the lake |
DISPLAYING 1 TO 10 OF 7,665 POSTS
FILTER OPTIONS
9/12/19 @ 10:36 PM
Wednesday evening at the Marina in Manitowoc as I was walking to my Honda Element in the West parking lot I found a large fishing net. If anyone knows who's it is contact me by text and describe it. I'll try to find a way to get it back to you. I will be there Tomorrow Friday September 13th from morning until about 4:00 P.M. 9207220799 I drive a Honda Element, Silver/Black. Has JFK and a Frank Zappa stickers on the back. I will probably be fishing all the way out near the steps to the light house. Name is Paul J
9/12/19 @ 1:59 AM
If the salmon is a slight to medium golden brown color, i would probably smoke the bigger ones, and grill the smaller ones. Once they turn dark brown and blackish color , the flesh is deteriating and becomes soft and mushy and tastes terrible ! If you push your thumb down on fish's skin, and it doesn't pop back up , its garbage.
9/11/19 @ 11:59 PM
So at what point are salmon not good to eat once they moved in to the harbors and streams? I don't normally fish this time of year but my cousin and I figured since we didn't get much of a chance to get out this year we'd give it a shot. Any tips would be helpful.
Thanks,
Scott
9/11/19 @ 7:03 PM
FISHING REPORT
MOON PHASE (95%)
Waxing Gibbous
Ok, everyone knows this is a log for present fishing reports. Because 9/11/01 was an historic day I'd thought I'd let you fishermen read my log post from that day. I was fishing offshore with my son and father-in-law. It read, " Water has turned over 9 Bows, 2 nice 3 yr. old Kings and 1 Laker. 47 degree water out to 200ft. I set in 217ft. and fished to 240ft.. Very good as surface water quickly turned to 60 degrees by 245ft.. Fish came on Dream Weaver watermelon 39ft. rigger plus orange flashers riggers 40-45ft. down worked with flies. Dipsies orange flies and small red dodgers set wide and 12 passes worked also. Everything worked also had 2 strikes on birds with 1/4 & 3/8 oz running spoons." I remember my son got a phone call from his girlfriend now wife concerning the attacks and the ride in was not a fun one. Not a stellar season for me this year appreciate the guys here that have posted reports or on other cities up and down the western coast of the Big Lake. Good luck !
9/9/19 @ 5:35 AM
FISHING REPORT
MOON PHASE (83%)
Waxing Gibbous
Sunday 9/8, hit the Manty dock ~ 11:00 AM. Took an ENE heading, set up in 280 about between the north water tower and the point. While setting up, a nice rainbow hit a white flasher LBB fly down 45 on a rigger. Lost it after a number of jumps. As previous poster indicated, thermocline was ~ 45' to 50' down, I concentrated most stuff at and below that level (didn't run anything higher than a 225 copper). Solo trip, so not real easy to cover a lot of the water column. Worked SSW, got in as far as 180 straight out of Manty. Turned and trolled out and north, getting back out to 270. Ended the day by turning west and trolling in to ~ 150, pulled lines around 6.
Ended 5 for 9, I believe, counting the dink hits. Released two shaker kings and one ~ 3 pound king. Released rainbows ~ 3 pounds and 8 pounds. Lost 3 nice rainbows and what I suspect was a three-year old king.
Most hits came on the 45 - 55' rigger with various flasher flies. Lost one nice bow on a blue spoon down ~ 65 on rigger, lost what I suspect was a king on the same 65' rigger green flounder pounder. Two or three hits on 225 copper with RV bloody nose Moonshine (regular size).
I marked a decent amount of fish in pockets, more to the north and deeper (220 and deeper). Most of the fish on the graph were concentrated in the 40 - 70' down range. Did not have any bites inside of 220. Great day on the water.
9/8/19 @ 7:35 AM
FISHING REPORT
MOON PHASE (75%)
Waxing Gibbous
Title: DEAD SEA
Super nice conditions so headed out in the after noon to see if any steel was working.
Started in 200 trolled to 275, nothing. Trolled back and lost a nice rainbow in 250. 64 surface temp with 48ish 50 to 55 down. No bait no fish
Ran in to 140 where we saw a scum line. surface temp 59 and 44 degrees 30 feet down. marked a lot of junk and maybe bait, not much of a water column for them to work. Then the dink-a-thon started. We got one that looked like it was just planted, and two other one year old. one we had to keep. They were puking up bait like crazy. No big marks, Trolled to 50FOW, everything died at 100 FOW and again the dead sea to 50 FOW. Snooped around the channel and humps by the green can after dark to see if any cam off of the bottom, marked nothing. Had to go slow through harbor mouth because of boats, not much there either. Talked to a few guys at the launch, nothing caught at the gap.
My guess is 300 or better might produce. water temps are much better out deep.
Water is cold by the pier heads so should be good if they move in where ever they are.
FYI: Don't get too testy when boats are in or coming out of the harbor. It is illegal to block a navigation lane. Take your risks.
DISPLAYING 1 TO 10 OF 7,665 POSTS