Fox River DePere - Voyager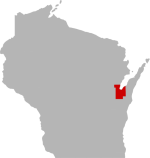 SHARE THIS PAGE
DISPLAYING 11 TO 20 OF 16,747 POSTS
FILTER OPTIONS
FISHING REPORT
Longnose Gar; only saw one once in a marina but caught one on a jig and minnow from shore yesterday. Can keep perch now so I kept two 9 inchers and a 16 inch channel cat. Released the big cat and all the small perch. Fun day with my cousin and his 6 year old grandson. I told him about Alligator gar so now he tells everyone we caught an alligator out of the Fox. Minnows were the ticket, worms not so much. We were fishing closer to Green bay north of 172.
Where is the best shoreline location to get my boys some tight lines? Drum are fine. Appreciate these if anyone can share a set-up as well.
Thanks in advance
One more shot, thank you..
reward for sure too if returned!!!

Long shot but lost a brand new JTX 7'-3" mag light with brand new tatura reel new line everything new.
About
N 44.90350
W 087.82204
Just north of end point of Oconto breakawall about 1/4 mile..
Long shot but if you ever snag it or know anyone...It would be a miracle but.... thanks and good luck anglers
Ugh
Houston's Guide Service
(218) 393-4962
FISHING REPORT
was out there yesterday filled a big cooler full of goats. friend wanted some for his garden caught 40 white bass most everything caught on jigs and plastics
DISPLAYING 11 TO 20 OF 16,747 POSTS