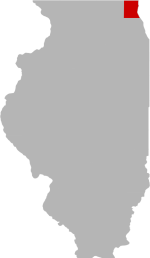 SHARE THIS PAGE
DISPLAYING 1 TO 10 OF 2,404 POSTS
FILTER OPTIONS
2/29/20 @ 5:15 PM
FISHING REPORT
MOON PHASE (30%)
Waxing Crescent
I think that's all she wrote guys, ice was still around 8 inches but shore ice is going fast, I went out thru cook park safely but by time I went off the lake ice was not safe as I went thru in about 3 feet of water. Decent day with a lot of gills in shallow water and a 32 and 38 inch pike, every thing released.
2/29/20 @ 12:16 AM
FISHING REPORT
MOON PHASE (22%)
Waxing Crescent
Went back to my gill hole tonight that I found. Buddy got one gill and nothing else. Was marking a nice fish all night but wouldn't bite,buddy dropped camera down and think we saw a decent walleye. 2 flags set....nothing
2/26/20 @ 7:45 AM
Derby was a good turn out. We held 1st place for gill and 2nd for pike pretty much all day until the end. Fished in 13 feet of water. We honestly caught 60 to 70 gills, all within 8 to 9 inches. I know it's just gills but that's the most fish I have caught on Bangs ever. Been fishing here for 12+ years. Hoping to get out this weekend
2/16/20 @ 3:25 PM
FISHING REPORT
MOON PHASE (41%)
Waning Crescent
Got out this morning again, got deeper at 16ft. 2 crappie at 10in and one small largemouth. 3 flags set, nothing again... Marked fish for 4 hours straight but only got 3, all caught on minnows. They were picky.
2/16/20 @ 9:19 AM
Lundman, I was thinking the same thing. Would like to know what if any fish have been stocked. I have paid the fee with no gripes. The lake is an easy on and off for me and my old back. Love it at night. Some days the fishing is good and others not so much but that's the sport of it. Jim
DISPLAYING 1 TO 10 OF 2,404 POSTS